Fox News is the 'Bill Cosby of corporate America', says lawyer for Trump's sexual assault accusers
Lisa Bloom represents Bill O'Reilly accuser and called for independent investigation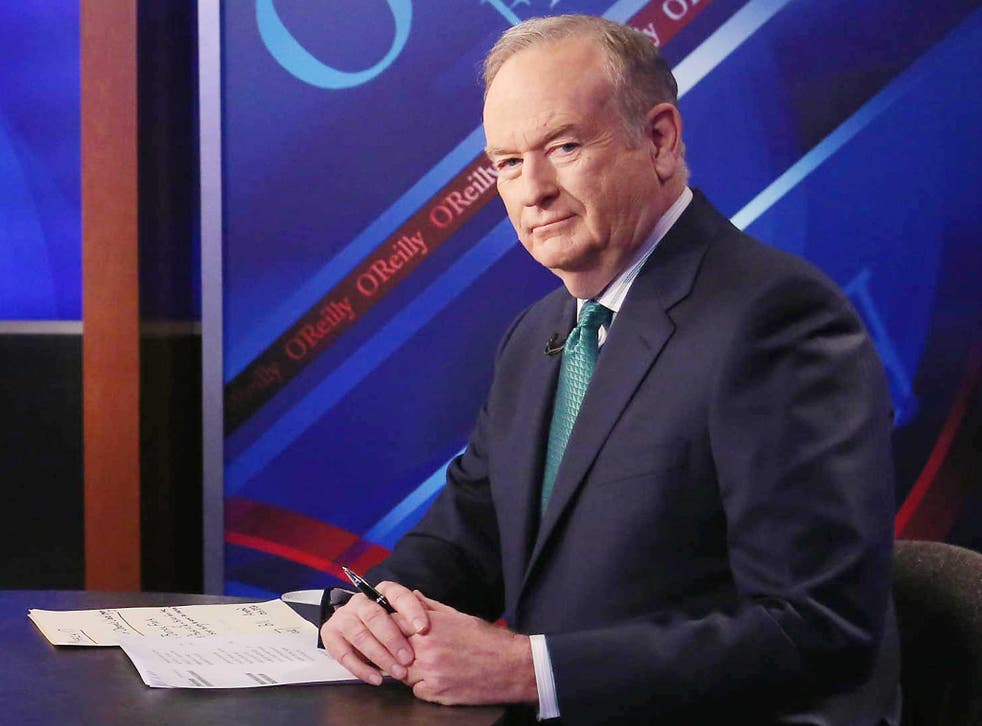 Fox News is the "Bill Cosby of corporate America" as the cable network has paid out millions of dollars to combat sexual harassment lawsuits levered against its most powerful male staff, according to a top lawyer.
Lisa Bloom, the lawyer representing a woman accusing Bill O'Reilly of sexual harassment, as well as representing four women who accused President Donald Trump of similar crimes, told CNN that there should be an immediate independent investigation of sexual harassment at the news network.
"How many women have to come forward? How many millions of dollars have to get paid before Fox News takes sexual harassment seriously?" she asked.
"In my view, Fox News is the Bill Cosby of corporate America. Women over and over again are driven out."
Fox News could not be immediately reached for comment. Comedian Bill Cosby was himself accused by multiple women of sexual harassment and assault which he denied.
Mr O'Reilly, the man with the arguably top job in television, was exposed by the New York Times to have been accused multiple times over the past decade of sexual harassment, which he denied, and Fox News paid $13 million to settle the cases. In a statement, Mr O'Reilly said he settled the cases to spare his children from negative publicity. Fox News also backed him, saying the claims had no merit.
Roger Ailes, the former CEO and Chairman of the network, resigned with a multi-million dollar pay-out last year after denying a series of sexual harassment and assault allegations from former female anchors, including Andrea Tantaros, Megyn Kelly and Gretchen Carlson.
After Ms Bloom spoke to CNN, former anchor Ms Carlson tweeted: "All I can say is thank you @LisaBloom".
Ms Bloom, her mother and some of the accusers attended the women's marches on Washington DC last month in a show of unity. Mr Trump also denied the allegations against him and called his accusers "sick" and "liars".
Thousands attend Women's March on Washington

Show all 18
Ms Bloom, daughter of lawyer Gloria Allred who also represents women who have accused the President of sexual assault, asked CNN: "Do women's careers mean anything at Fox News? Do the laws of sexual assault get enforced there?"
She said the network's newly-enforced sensitivity training was not sufficient and said it should "drive out the predators of the network" and bring back the women workers who were booted out.
Wendy Walsh, the psychology professor and radio host who has accused Mr O'Reilly of sexual harassment, posted a video on her twitter page encouraging women to report any inappropriate contact in the workplace.
"If you dress beautifully, if you smile a lot, if you stroke the ego of the big dog, the one who feeds your family or could offer you a dream job – it is not your fault if you are sexually harassed," she said.
Before the press conference on 3 April with her lawyer, Ms Bloom, to "explain it all", she tweeted: "Have headache and stomach in a knot. Many feelings: rattled by the mean letter from his lawyers, worried I'll be misquoted. And sad for Bill."
Mr O'Reilly has already come under fire in the past year for praising the working conditions of slaves who built the White House and saying he was "distracted" by the "James Brown haircut" of congresswoman Maxine Waters. He vigorously defended Mr Trump as he was coming under attack for sexual assault allegations in the run-up to the election last November.
Join our new commenting forum
Join thought-provoking conversations, follow other Independent readers and see their replies