FurFest 2014: Thousands in furry costumes forced to evacuate hotel after 'intentional' chlorine gas plot
Midwest FurFest is an event that takes place every four years to celebrate 'Furry Fandom' in popular culture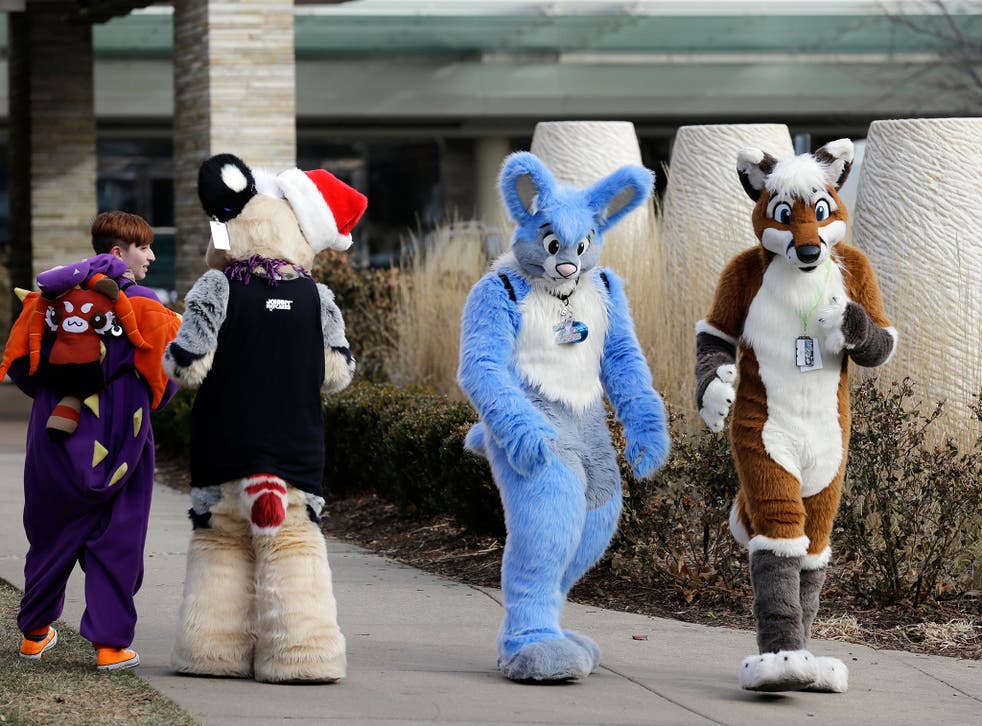 Thousands of people dressed up as famous animal characters were forced to evacuate a hotel in Illinois when poisonous chlorine gas was "intentionally" placed in one of the building's stairwells.
Attendees of the annual Midwest FurFest were told to leave the Hyatt Regency O'Hare hotel in Rosemont, Illinois at midnight early Sunday after guests complained that a noxious odour was spreading throughout the building.
A total of 19 people were subsequently transported to nearby hospitals after complaining about nausea and dizziness brought on by chlorine inhalation.
Hazardous material technicians were able to locate the source of the gas to a container of powdered chlorine found on a stairwell on the 9th floor of the hotel.
After two hours of neutralising the area, technicians deemed the hotel safe to re-enter.
FurFest organisers announced that neither they nor the hotel would be issuing refunds as the incident was "unforeseen."
The Midwest FurFest takes place over four days every year and sees thousands of people come together to celebrate "Furry Fandom" by dressing up as their favourite furry characters from "."
Following the incident the organisers released a statement that read: "As we wake up today we want to continue to provide the best possible convention that we can, despite the trying circumstances."
Adding: "We ask you to continue to be patient, and remember that the volunteers who make Midwest FurFest happen intend to give 110% to make sure that the fun, friendship, and good times of Midwest FurFest 2014 overshadow last night's unfortunate incident."
Join our new commenting forum
Join thought-provoking conversations, follow other Independent readers and see their replies