Galapagos Island tortoise Speed put down by zookeepers at 150
San Diego zookeepers felt that he nolonger had a good quality of life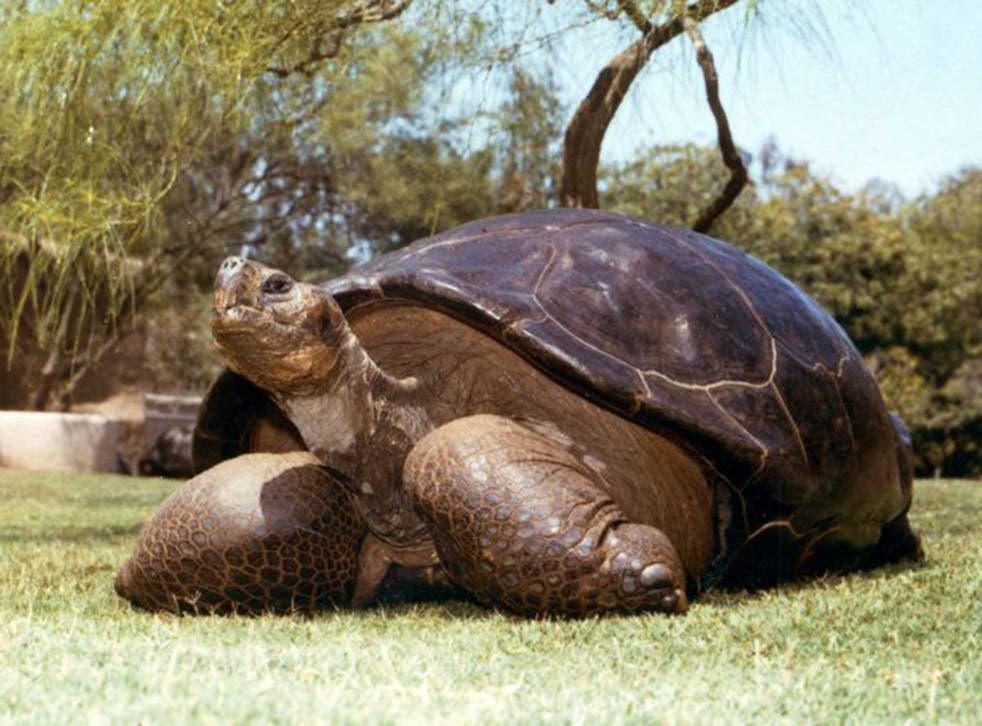 A 150-year-old Galapagos tortoise has been put down by a US zoo.
Speed, resident of San Diego Zoo since 1933, was put to sleep by zookeepers on Friday.
The tortoise, brought to the zoo as part of an early effort to preserve the creatures from the Volcan Cerro Azul Island of the Galapagos Islands, Ecuador, was also known as No.5 and one of the more popular visitor attractions.
Zookeepers had attempted to treat Speed's arthritis and other ailments commonly associated with old age with hydrotherapy and even acupuncture, they told the San Diego Tribune.
"He had some severe arthritis, and it just came down to a quality of life question," zookeeper Jonny Carlson, primary tortoise keeper for the past two and half years, said.
"We've been wrestling with that for a couple months now. … It was a matter of easing his pain."
Often called the 'giants of the tortoise world,' male animals can weigh an average of 500 pounds – with the largest reaching 700 – and can grow to 4ft long. They have incredibly long life spans, with the oldest on record Tu'i Malila living for 188 years.
Speed previously resided in the Children's Zoo, where younger visitors were allowed to ride him, before being moved to a new $1million facility in 2010.
Part of an extensive breeding programme, the alpha tortoise (known for his aggressive head-butting tendencies in his youth) is believed to have fathered scores of tortoises.
With Speed's death the San Diego Zoo has 13 Galapagos tortoises left.
Join our new commenting forum
Join thought-provoking conversations, follow other Independent readers and see their replies