George Zimmerman punched for allegedly bragging about killing Trayvon Martin
Zimmerman said the unidentified assailant threatened to kill him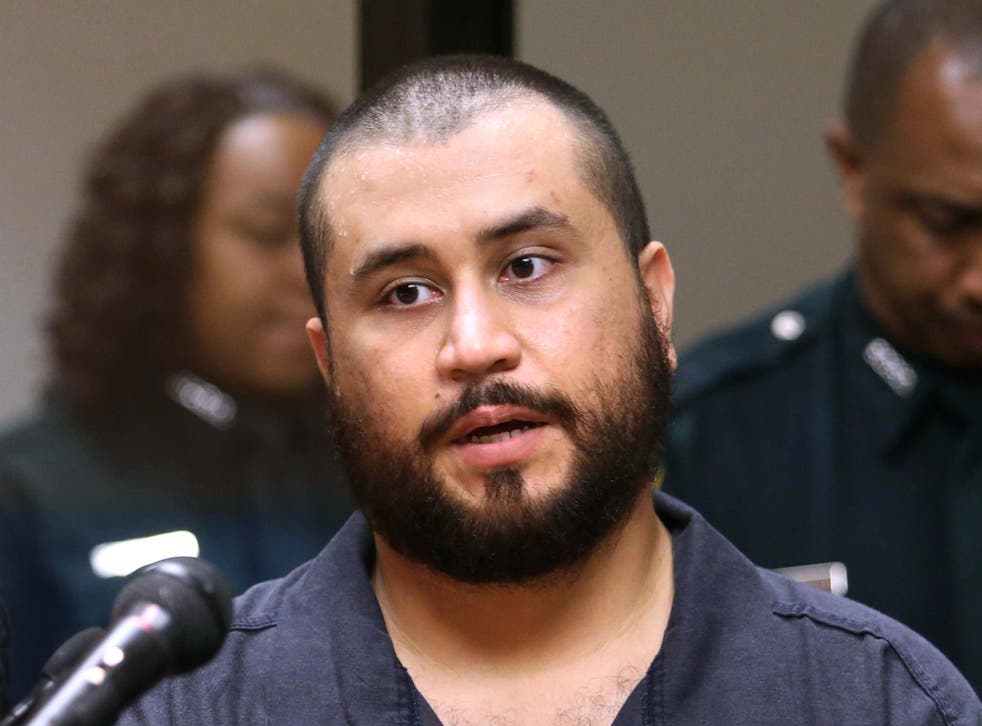 George Zimmerman, the Florida neighbourhood watch volunteer who gunned down unarmed black teenager Trayvon Martin, claims he was punched in the face when a man heard him talking about the 2012 killing.
In 911 calls obtained by WFTV, Zimmerman said a man recognised him and confronted him.
"This man just punched me in the face. … He said he was going to kill me," Zimmerman told the dispatcher. "You need to send three or four cops."
The Seminole County Sheriff's Office said that Zimmerman, 32, was dining at a Sanford-area Gators Riverside Grille location when he complimented a man for an apparent Confederate flag tattoo, the Orlando Sentinel reported. The man, identified as Joseph Whitmer, asked him about the Martin case.
An unidentified man reportedly walked up to Zimmerman and said, "You're bragging about that?" before telling him to get out of the restaurant, and punching him moments later.
Witnesses at the scene said Zimmerman walked up to Mr Whitmer's table to "brag" about killing the teenager.
USA: "Muslim-free" gun store sells Confederate flag artwork by Zimmerman
"Zimmerman came to his table and proceeded to brag about how he was the one who killed Trayvon Martin," the police report states.
However, Ed Winters, the restaurant owner, had a different account.
According to Mr Winters, Zimmerman did get in an argument with a group of people dining at the restaurant, but no punches were thrown, he said.
In pictures: Protests over the verdict in the trial of George Zimmerman

Show all 7
Nevertheless, Zimmerman's 911 call sparked a full response from local police and EMTs.
"Everywhere this guy goes he causes controversy," Mr Winters told the Sentinel. "You'd think he'd keep a low profile."
In May, Zimmerman sparked outrage after putting up the gun used to kill Martin. After multiple botched attempts on a number of auction sites, he finally sold the gun for $250,000.
Zimmerman followed and killed Trayvon Martin while serving as a neighbourhood watch volunteer in a Sanford gated community. Martin was walking from a convenience store at night while wearing a hooded sweatshirt. He was holding a bottle of tea and bag of skittles.
Zimmerman was charged with murder, but ultimately acquitted in July 2013. He used Florida's controversial "Stand Your Ground" law as justification for shooting the unarmed teenager.
The acquittal sparked outcry from civil rights activists nationwide and prompted the creation of the phrase "black lives matter", frequently used in protests against police-involved deaths in black communities.