Five-year-old girl made to sign school 'suicide and homicide contract' after pointing crayon 'gun' at classmate
Elementary school pupil was given contract to sign saying she would not kill herself or anybody else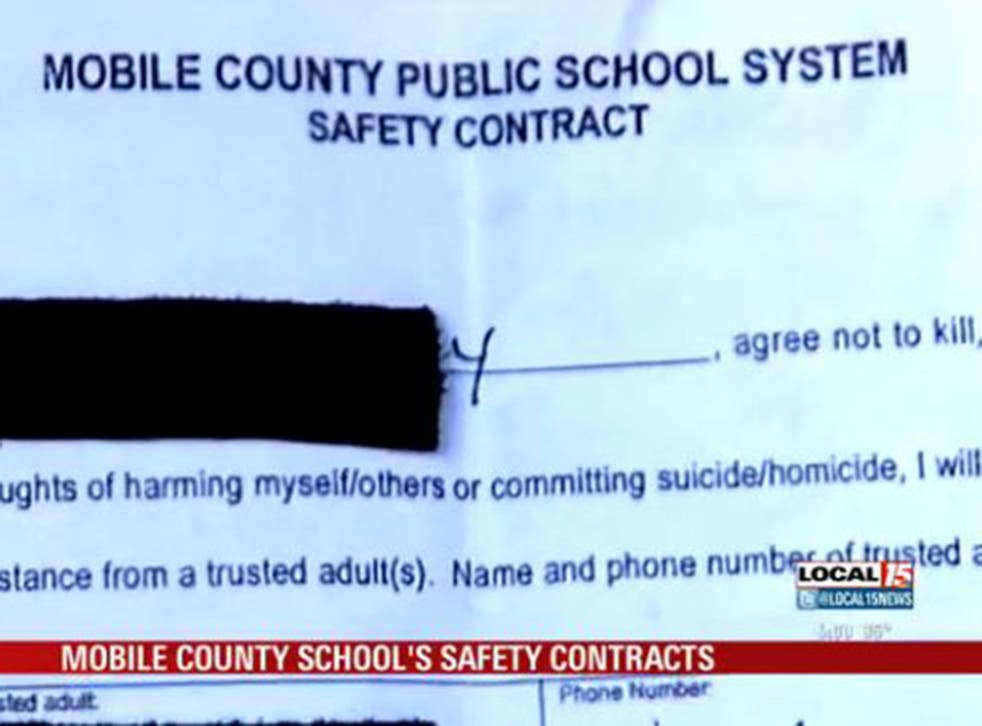 A five-year-old girl in Alabama was made to sign a school contract saying she would not kill herself or anybody else after she pointed a crayon at another pupil, it has been reported.
The girl's mother claims staff at E R Dickson Elementary School, in Mobile, Alabama, gave her daughter a questionnaire on suicidal thoughts following an incident in class.
Rebecca, who asked reporters not to use her last name, told WPMI Local 15 News that the school said her daughter drew an object which "resembled a gun".
She said: "According to them she pointed a crayon at another student and said, 'pew pew.'"
She said her daughter was asked by the school whether she was depressed and given a Mobile County Public School Safety Contract to sign, which stated she would not kill herself or anybody else.
Rebecca said she had been waiting in the school's lobby at the time and was not asked for her consent.
State law in Alabama means minors cannot sign a contract.
Rebecca said: "There should be a different way to handle this situation. If this is protocol it needs to be looked at again."
She said the school's request that her daughter see a psychiatrist was also unnecessary.
The school was not available for comment when contacted by The Independent.
Mobile, in Alabama, was last year ranked the ninth most dangerous city in the US by Washington-based CQ Press.
The organisation said Detroit, in Michigan, had the highest crime rate in the country while Pine Bluff, in Arkansas, was second highest.
In tenth position was Jackson, Tennessee, while just above Mobile in eighth was Little Rock, in Arkansas.