Girls mocked for taking selfies at baseball game donate tickets to charity
The girls want the tickets to go to domestic violence charity A New Leaf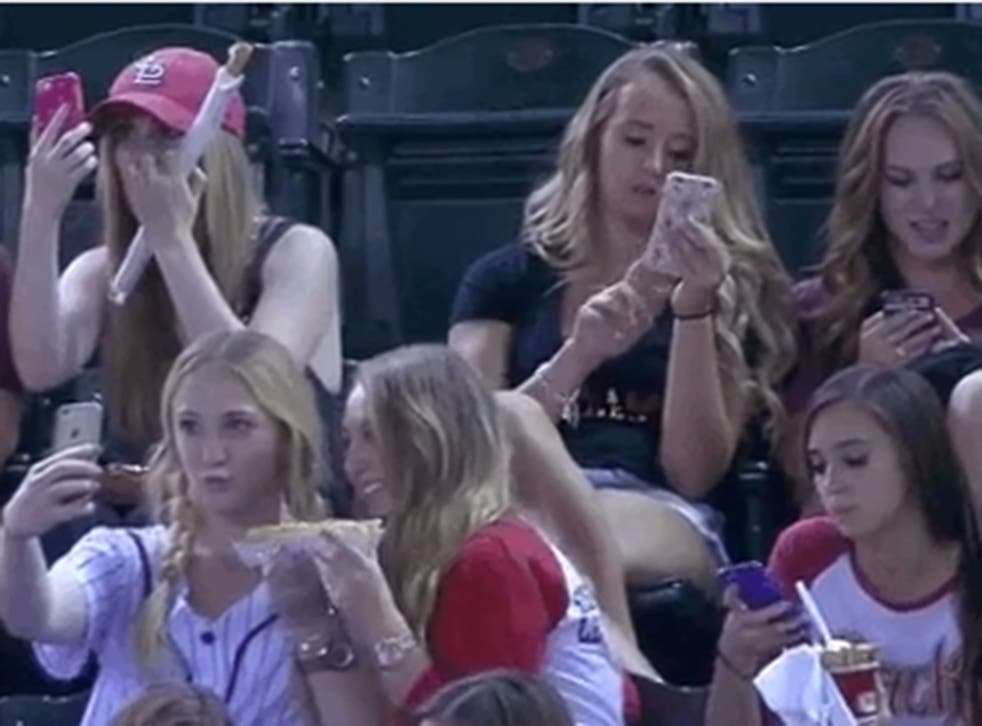 Young girls who were mocked by the announcers at a baseball game for taking selfies have used their online infamy for good, asking the club to provide tickets for charity.
The girls, who are affiliated with Alpha Chi Omega at Arizona State University, were mocked by the game's announcers:
While they were mocked, a banner appears on screen asking fans to tweet selfies from the game using a hashtag, Tech Insider reports.
However, after the girls were offered free tickets to another game from the Arizona Diamondbacks and Fox Sports, they asked for the tickets to go to domestic violence charity A New Leaf.
They also asked anyone who read the post to consider donating to the organisation in honour of Domestic Violence Awareness Month.
They shared the announcement on their Facebook page:
'Selfie' was named word of the year in 2013 by Oxford Dictionaries.
So far this year, more people have died from taking selfies than shark attacks.
Join our new commenting forum
Join thought-provoking conversations, follow other Independent readers and see their replies