Golden Gate suicides: Deaths from San Francisco's famous bridge 'reached all-time high' in 2013
Watchdog says 'it's just not right' that nothing is being done to protect those at risk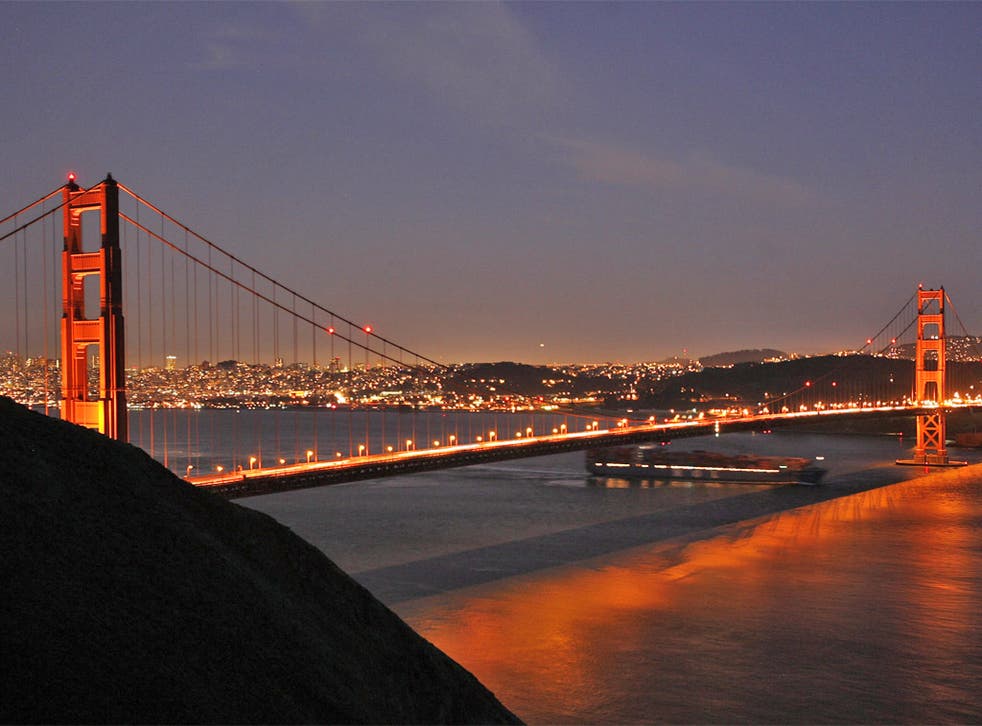 The number of people jumping to their deaths from San Francisco's famous Golden Gate Bridge reached an all-time high in 2013, according to a safety watchdog group.
Public suicide rates at the California landmark are among the highest in the world, and campaigners have demanded that something be done after 46 people killed themselves there last year alone.
As well as those deaths, police officers and members of the public intervened to save would-be jumpers on 118 other occasions.
The Bridge Rail Foundation, which monitors fatalities at the Golden Gate Bridge and lobbies for the installation of safety measures, said last year's number was the "highest we can confirm", up from 33 in 2012, and higher than a number of previous reported records.
Dayna Whitmer, a board member for the foundation whose 20-year-old son is believed to have died at the bridge, said the growing number of suicides showed the urgent need for a safety net on the 220ft-high structure.
"I know it won't be built soon, and that's the most frustrating thing about this," Ms Whitmer said. "We hate to see any more 17-year-olds jump or 86-year-olds jump, it's just not right."
A spokeswoman for the Golden Gate Bridge Highway and Transportation District, Mary Currie, confirmed that 46 people had committed suicide at the bridge last year, the highest annual total since at least 2000, when she began keeping an unofficial count.
Since the bridge was built in 1937, suicide rates were believed to have peaked at around 40 or 41 in a single year. There has never been an official record of numbers, and many bodies of suspected jumpers are never found – but an analysis published by the San Francisco Chronicle found 40 suicides occurred at the Golden Gate in 1977.
Officials have drawn up plans to install a safety net beneath the span's sidewalks to catch people who jump, which have been approved on both practical and environmental grounds.
Ms Whitmer said a safety net would cut down on future fatalities by saving individuals from what is often an impulsive decision.
"If we can give them the time to get through that crisis, then they can go back and get help or call someone," she said.
The only stumbling block to getting a net put up is the price – the project is budgeted at an estimated $66 million (£39.5 million). In 2011, a firm was given $5 million to design the net, Ms Currie said.
For now, officials work to prevent suicides with law enforcement officers on bicycle patrols. At any given time, two to four officers are on the bridge's sidewalks, according to Andrew Barclay, a spokesperson the California Highway Patrol.
He said there was no clear explanation for the high number of suicide jumpers last year. "Suicides really come in waves, it seems like some years are high, some years are low," Mr Barclay said.
Additional reporting by agencies
For confidential support call the Samaritans in the UK on 08457 90 90 90, visit a local Samaritans branch or click here for details.