GOP debate: Surprise winner of latest Republican clash was a British man
Gerard Baker was nicknamed 'Humpty Dumpty' on social media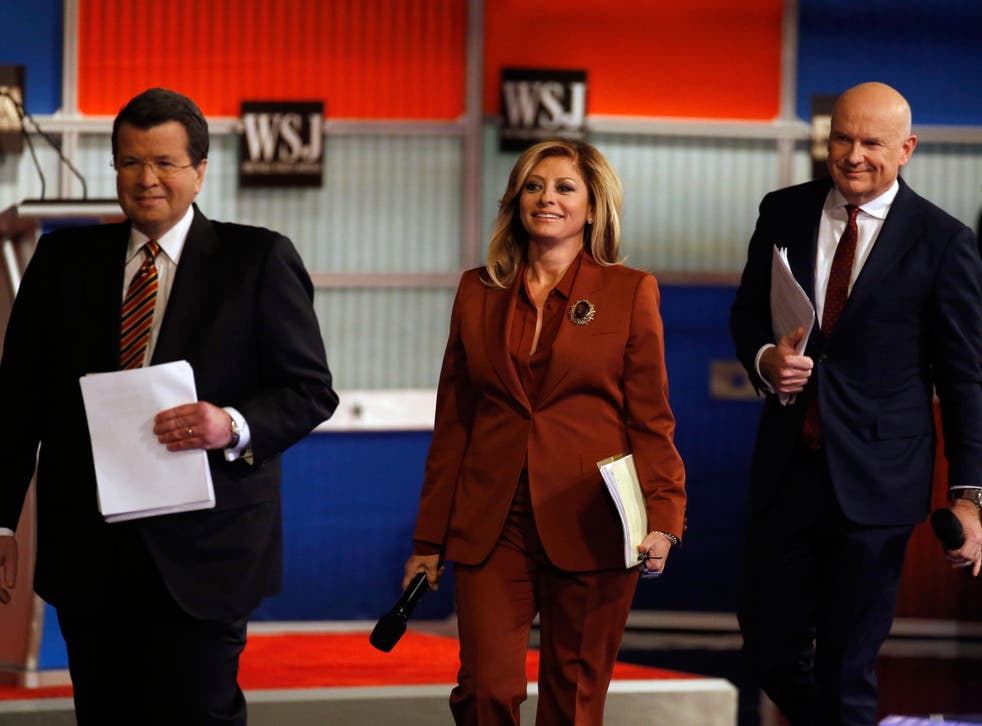 We are well used to being told who the frontrunner was in a televised GOP debate, but we're less used to the winner being a British man... who isn't even a politician.
In the fourth debate of its kind - which this time featured the eight leading Republican candidates going head-to-head in Milwaukee, Wisconsin - the eyes of the world weren't on Donald Trump, Jeb Bush or Carly Fiorina, but on a man by the name of Gerard Baker - and his shiny, bald head.
Mr Baker, editor-in-chief of the Wall Street Journal, who isn't a presidential candidate, acted as a moderator to the discussion alongside Maria Bartiromo and Neil Cavuto on the Fox Business Network.
And according to Twitter users, he was the real star of show - for his accent, his tendency to ask difficult questions, and the way that he looks.
Some likened him to children's nursery rhyme character Humpty Dumpty, while others praised the way he continued to ask questions - even while the 'break' music was playing.
Others praised his seemingly fearless demeanour, and his accent - but mostly his accent.
But some people really didn't like the idea of a British person 'taking over' the American debate, particularly on the subject of immigration.
And others accused him, simply, of looking like the villain in a sci-fi movie, as pointed out by the BBC.
Donald Trump's most controversial quotes

Show all 14
But generally, people accepted that Mr Butler did a sterling job - for a 'foreigner'.
Well played, Mr Butler.
Join our new commenting forum
Join thought-provoking conversations, follow other Independent readers and see their replies