6 charts that show Barack Obama is losing the battle against gun control
More guns were manufactured under Obama than George W. Bush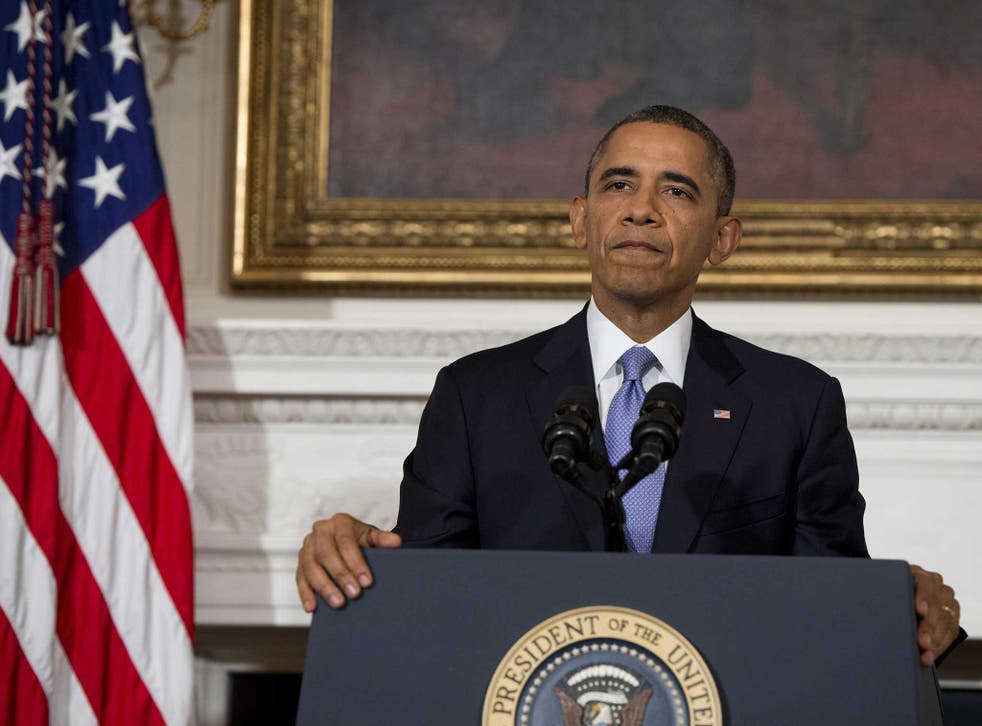 Sandy Hook, Fort Hood, Charleston: with each atrocity more and more people in the US have called for a reckoning on guns. But despite Barack Obama's increasingly outspoken comments on the need for better national firearms control, the president has been unable to steer the debate and the country towards a tighter crackdown on the manufacture and sale of firearms.
In the past eight years the US has been repeatedly shocked by violent gun atrocities in which multiple people have been shot dead by lone gunmen.
In 2009, 13 people died in Fort Hood, Texas, in November. Mr Obama labelled the attacks "incomprehensible". Only months before this, another 13 had died at the hands of Jiverly Wong in Binghampton, New York, in another attack.
More recently, Dylann Roof gunned down nine people at a church in Charleston.
But perhaps it was the killing of 20 children at Sandy Hook in 2012 - the worst school massacre in America's history - that distilled many Americans concerns that gun crime is out of control.
Following the atrocity, which many thought would be a turning point for the nation, Mr Obama said he would make gun control a "central issue" of his second term. But, as the charts below demonstrate, with 18 months left of his presidency, Mr Obama seems as far away from fixing the problem as ever.
Despite the rising numbers of guns being manufactured, historical data shows that gun ownership has generally fallen over the last few decades. General Social Survey figures show the percentage of US households with at least one gun has steadily fallen from a high of 54 per cent in 1977 to 32 per cent in 2014.
The US government does not collect exact data on gun ownership, meaning these figures have to be compiled by polling companies. Gallup figures are slightly different, saying 42 per cent of households owned a gun in 2014, down from a high of 50 per cent in the early 1990s.
And this is the overall figure. As you might expect, it is not a pretty picture.
Additionally, even though 84,000 were injured by guns and more than 11,000 people killed by someone with a gun in 2013 (according for the Centers for Disease Control and Prevention) – public perception of firearm rights has only improved.
The data, taken from the US Bureau of Alcohol, Tobacco, Firearms and Explosives, demonstrates that gun manufacture increased during Mr Obama's tenure. In some case the number of specific types of guns, such as rifles, almost tripled in the 20-year period. Not one graph indicates that gun levels have done anything but rocket since Mr Obama took office.
What this means is that of the past three US presidents - Obama, George W Bush and Bill Clinton - the number of guns manufactured in the US and the support for Americans to have the right to own their own guns has been significantly more pronounced under President Obama.
It is not through a lack of effort.
At least 23 executive orders on control have been signed by the President, including:
• Issuing a presidential memorandum to require federal agencies to make relevant data available to the National Instant Criminal Background Check System(NICS).
• Addressing unnecessary legal barriers, particularly relating to the Health Insurance Portability and Accountability Act (HIPAA), that may prevent states from making information available to NICS.
• Improving incentives for states to share information with NICS.
• Directing the attorney general to review categories of individuals prohibited from having a gun to make sure dangerous people are not slipping through the cracks.
• Proposing a rule making to give law enforcement authorities the ability to run a full background check on an individual before returning a seized gun.
But it all appears to be falling on deaf ears - and it seems unlikely to change anytime soon.
Join our new commenting forum
Join thought-provoking conversations, follow other Independent readers and see their replies