Woman severely burnt across whole body after she claims hand sanitiser caught fire
She says hand sanitiser was off-brand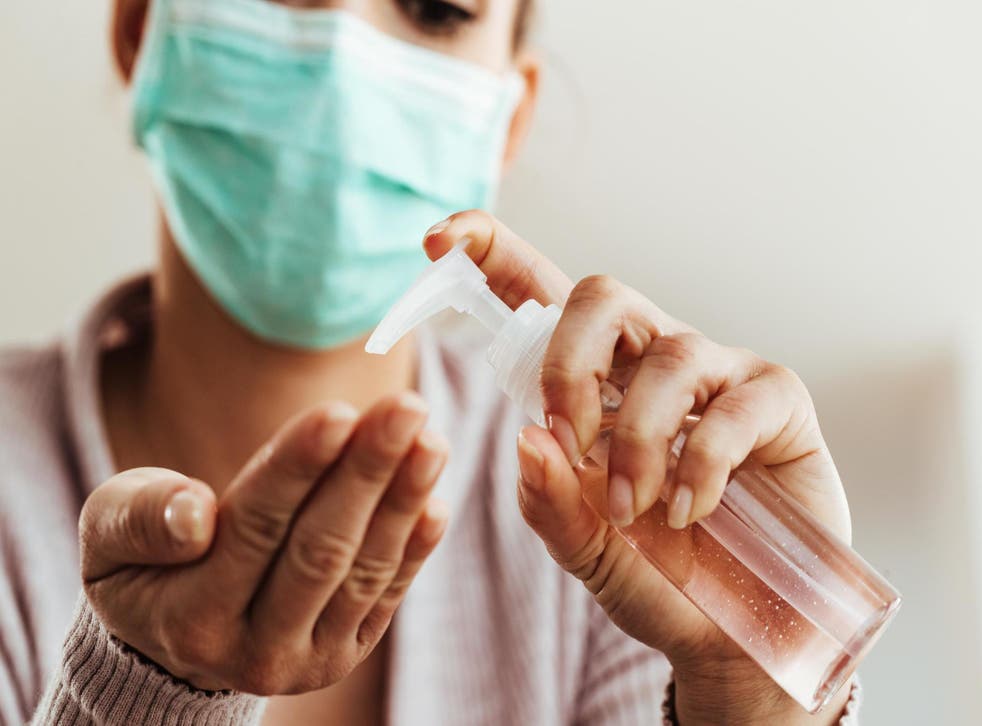 Leer en Español
A woman has been hospitalised after she was severely burnt when her hand sanitiser reportedly caught fire while she was lighting a candle.
Speaking to KHOU-11, Kate Wise, from Round Rock, Texas, who is currently recovering in the intensive care unit with burns all over her body, said that the incident occurred Sunday after she put on hand sanitiser that she keeps around the house to protect herself and her daughters from coronavirus.
According to Wise, when she then lit a candle, her hand caught fire.
"It can be something as small as lighting a candle," Wise told the outlet. "Because of the hand sanitiser, it just lit my whole ... everywhere I had hand sanitiser on my hand, it just lit my hand with fire."
The mother-of-three said the flame also reached the bottle of off-brand hand sanitiser, which then exploded.
"And it obviously went all over my face. And, in like a matter of five seconds, my whole body was just consumed in flames," she said.
Wise told the outlet that her two daughters ran to get help while she managed to remove her burning clothes and get her disabled daughter and pets out of the house.
According to a GoFundMe set up for Wise to help pay for medical bills, she will need reconstructive surgery following the accident.
She said she hopes her experience will raise awareness about the potential dangers of buying off-brand products.
"Covid-19 has brought many unsafe products to our shelves," the GoFundMe reads. "Many of which have not been properly tested and are not safe. Be careful of what you put on your body. Make sure what you are using is FDA approved.
"It's something that you never want your kids to see," Wise said. "Like, you just being up in flames so I think that part kind of killed me just because it's something I never wanted them to have to go through."
The Round Rock Fire Department is investigating the cause of the fire, KHOU-11 reports.
Over the past few months, the Food and Drug Administration has warned consumers of potentially harmful hand sanitisers on the market, such as those that contain methanol.
Experts have also warned that hand sanitiser left in hot cars can explode and cause serious injuries.
"It's flammable and it's an irritant," retired Dallas firefighter Sherrie Wilson previously told CBS News. "When it's venting and if it's venting in a small space like a car, and vapour is released, it can explode."
Join our new commenting forum
Join thought-provoking conversations, follow other Independent readers and see their replies