Harvard Law Review elects first black woman president in its 130-year history
Barack Obama was first black man to be elected president 27 years ago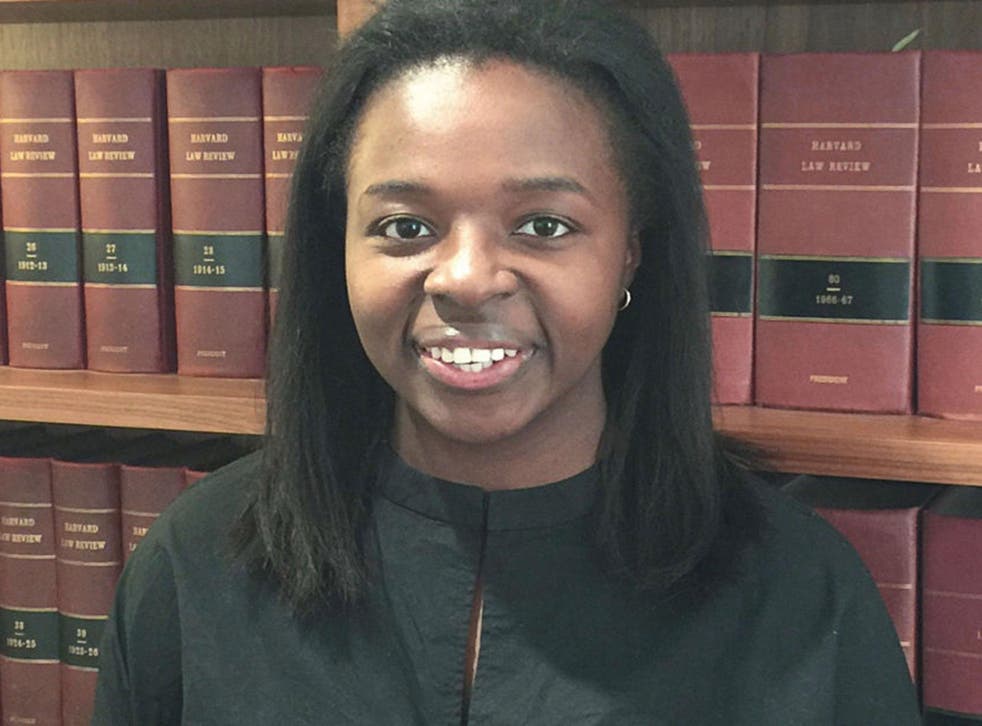 The prestigious Harvard Law Review has elected its first black woman president in its 130-year history.
ImeIme Umana, 24, a daughter of Nigerian immigrants, has been voted president by the Law Review's 92 student editors.
The first black man to be elected president was Barack Obama 27 years ago, while it has been 41 years since the first woman, Susan Estrich, was elected.
Ms Umana said she now dreams to become a public defender, after work experience in the public defender's office in the Bronx, New York.
Barack Obama's best moments in the White House

Show all 11
"A lot of the clients I worked with that summer and since have looked a lot like me," she told The New York Times. "They are disproportionately represented on the unfortunate end of the legal system, so it struck a little closer to home."
Although the Law Review has been criticised in the past for a lack of diversity on its editorial board, it now has the most diverse class of editors in its history.
Of the over 90 editors, 46 per cent are women, while 41 per cent are students of colour, according to The Crimson.
In an interview with the student newspaper, Ms Umana said: "The descriptive stats of the Review haven't historically been inclusive and so that may signal to some people that it's not an inclusive place, because it didn't have an inclusive membership.
"One of the best ways to signal inclusion is to, in fact, diversify the membership."
Join our new commenting forum
Join thought-provoking conversations, follow other Independent readers and see their replies