High school American football players 'raped disabled black teammate with coat hanger'
The 18-year-old is said to have been sexually and racially abused at a high school in Idaho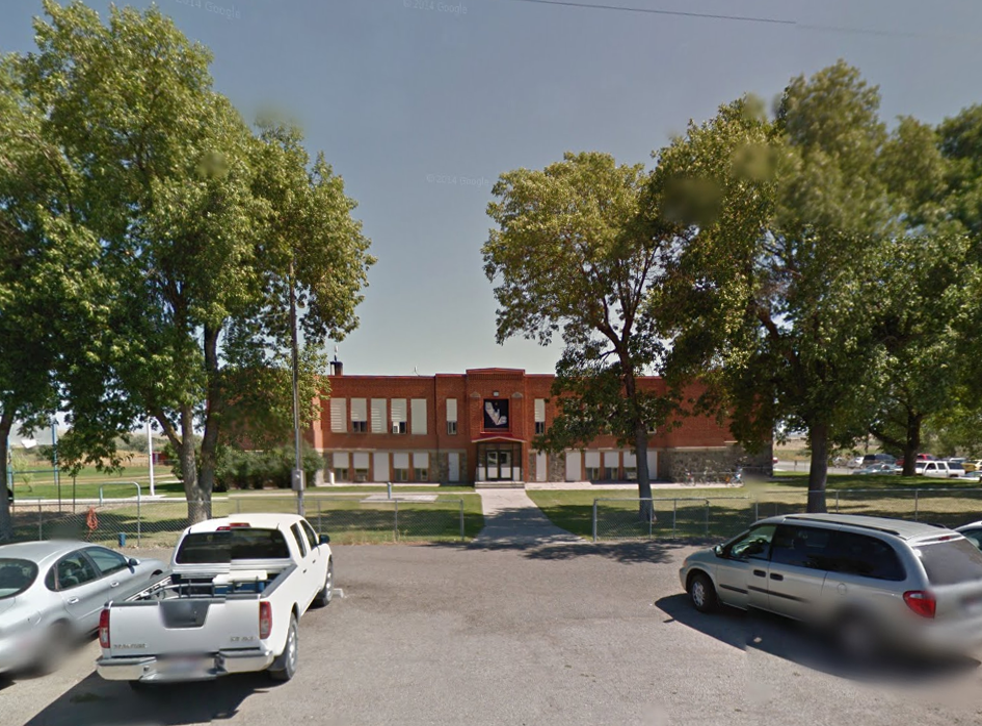 Three teenage American football players have been charged for violently raping their teammate with a coat hanger.
The trio, who are all white, allegedly sexually assaulted the 18-year-old, who is African American and has learning difficulties, in a school changing room.
A lawsuit filed by the victim's family, seen by The Independent, states one of the attackers held out his arms to the victim and pretended to hug him.
But instead he was forcibly held as 17-year-old Tanner Ward "physically forced a coat hanger into [his rectum]".
John Howard, 18, then "kicked the hanger several times," causing injuries requiring hospital treatment.
The assault is said to have taken place in October 2015 in the changing rooms of a high school in Dietrich, a small town in the western US state of Idaho.
According to the lawsuit, the brutal attack was the culmination of months of racist abuse.
It says the victim, whose name has not been made public, was regularly "taunted and called racist names by other members of the team, which names included 'Kool-Aid', 'chicken eater' 'watermelon' and [the N-word]."
The vicious bullying is said to have included "aggressive 'humping', jumping on him from the back and simulating anal sex."
The football players are also said to have given the victim painful wedgies and stripped him naked on a school bus while returning from a football game.
Other incidents of abuse listed in the document include the victim being forced to wear boxing gloves to fight Mr Howard while surrounded by peers and staff on a residential football camp, and being made to learn and recite a racist song known as "Notorious KKK".
Mr Howard and Mr Ward could face life in prison, while the 16-year-old has been charged as a juvenile and his name has not been released.
Dietrich High School itself and 11 staff and coaches are accused of allowing the abuse to take place towards the victim, who is said to have "mental disorders including learning disabilities".
Mr Howard is described as a "large and aggressive male who had been sent to live with his relatives in Idaho due to his inability to keep out of trouble in Texas".
Death wish: How did America become the land of the high school massacre?

Show all 5
The school is accused of "deliberate indifference" towards the case. The lawsuit partly attributes this to Mr Howard's "athletic ability and community connections".
It states: "The defendants did nothing to curb the vicious acts of Mr Howard who brought with him from Texas a culture of racial hatred."
Mr Howard is currently completing high school education in Texas, according to the Washinton Post, and will appear in court on 10 June.
Dietrich has a predominately white population of 335, with more than a quarter of residents living below the poverty level, according to government statistics.
After Mr Howard's arrest in March, school Superintendent Ben Hardcastle told local newspaper Magic Valley the school would not comment on the case, but that it has given "full support to the investigation".
The Independent has contacted Dietrich High School for comment.
Register for free to continue reading
Registration is a free and easy way to support our truly independent journalism
By registering, you will also enjoy limited access to Premium articles, exclusive newsletters, commenting, and virtual events with our leading journalists
Already have an account? sign in
Register for free to continue reading
Registration is a free and easy way to support our truly independent journalism
By registering, you will also enjoy limited access to Premium articles, exclusive newsletters, commenting, and virtual events with our leading journalists
Already have an account? sign in