Hillary Clinton emails: The story behind a brief message on a quintessentially Jewish food
Subject line of an email consisting of just five words was simply: 'Gefilte fish'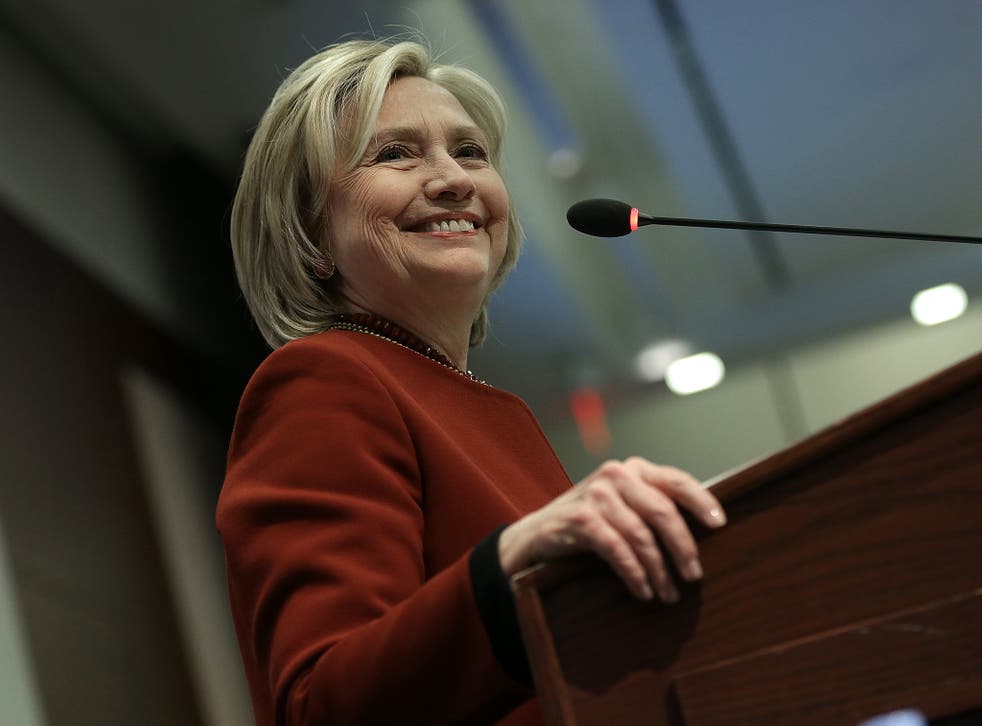 While combing through the most recent Hillary Clinton e-mail dump, a certain, seemingly non-political, but potentially highly controversial message stands out. The e-mail was sent to both Jake Sullivan, one of her top advisers, and Richard Verma, the former assistant secretary of state for legislative affairs. And it is brief.
The body of the e-mail is five words long. It reads: "Where are we on this?"
The subject line, meanwhile, says only: "Gefilte fish."
Below is the email.
Gefilte fish, for those unaware, is a quintessentially Jewish food made of ground white fish, onion, egg whites, and a few other things. It's eaten primarily on Passover, sometimes served over a bed of lettuce, and often can be found hours after it's served, still untouched at the table, sitting idly in front of family members who care not for its moist, gelatinous fishiness. The reason it's so frequently devoured with horseradish, some argue, is because it's the only way one can stand the taste.
But the thing about gefilte fish is that for every person who hates it, there is another who adores it — or at least understands it. Gefilte fish gets a bad rap, food writer Lisa Bramen wrote in Smithsonian in 2010. What stands in between the mushy footballs of fish and eager eater's stomachs is a better name, she says. "How about poisson à la juive, or "fish in the Jewish style," as it's called in French?"
There is, apparently, such thing as artisanal gefilte fish, which some startup in Brooklyn (of course) introduced. But few people are so brazen as to suggest that there is anything—or ever should be anything—high brow about the dish.
"It may taste like cat food, but that's why I love it,'' Peter Shelsky, one of the owners of Shelsky's, a popular fish store in Brooklyn, told The New York Times last year. ''It's like, why do Hawaiians love Spam so much?''
Gefilte fish is wonderful in its terribleness. And it's a terribly bizarre thing to appear in the subject line of an uncovered Clinton e-mail. It's only natural then that reactions to this particular message were initially along the lines of this tweet, sent out by Yahoo! News's White House correspondent:
It's hard not to find this e-mail funny, because gefilte fish is nothing if not funny. Also, to be fair, "where are we on this" could mean so many things without context. So many amusing things. Depending, of course, on how Clinton feels about the maligned Jewish food — does she like it? or is she repulsed by it? That is, if she feels anything for it at all.
But the reality is that there seems to be a much more substantive explanation for why the leading Democratic presidential candidate sent an e-mail with gefilte fish in the subject line while she was serving as secretary of state. That year, ahead of the Jewish holiday, a rather large shipment of frozen fish was held on its way from the United States to Israel. The fish was carp, the kind traditionally used to make gefilte fish, it was farmed in Illinois, and it was going to be hit with an 120 percent import duty unless an exception was made.
Clinton, it seems, was playing foreign gefilte fish hero. At the very least she was trying to fulfill a promise she had made to then-Illinois Rep. Don Manzullo, a Republican, who was fretting over the potential tax. "Sounds to me like one of those issues that should rise to the highest levels of our government," she said at the time. "I will take that mission on."
Michael Oren, former Israeli ambassador to the United States, recalls the episode in his memoir, 'Ally: My Journey Across the American-Israeli Divide.' Tablet Magazine's Yair Rosenberg, seeing the connection, was the first to share the relevant passage in response to the newly available e-mail in question:
©Washington Post
Join our new commenting forum
Join thought-provoking conversations, follow other Independent readers and see their replies