Hillary Clinton backs calls to recount ballots by hand in Wisconsin
Former Green party candidate Jill Stein has raised the $3.5m (£2.8m) to pay for the recount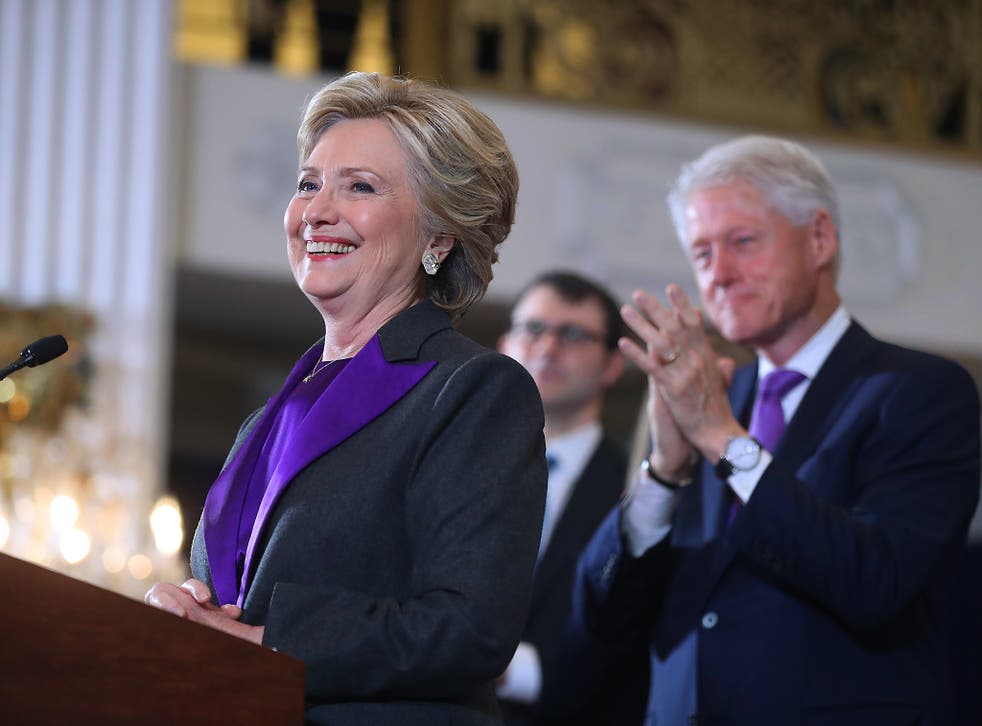 Hillary Clinton has backed calls for the presidential election recount in Wisconsin to be counted by hand.
Former Green Party candidate Jill Stein's campaign has raised concerns about "statistical anomalies" in the votes in Wisconsin, Pennsylvania and Michigan. Her campaign requested the audit in Wisconsin and raised the $3.5m (£2.8m) filing fee for the recount of its 25 million votes, state election officials said. The recount is due to start on Thursday.
Ms Stein's campaign requested in a lawsuit for hand counting to be used over ballot machines for the recount, with her lawyer calling it the "gold standard".
Ms Clinton filed a motion to intervene in the lawsuit, but still backed the request for a hand count. Her attorney, Joshua Kaul, said the former Secretary of State "respectfully supports the issuance of an order requiring a manual recount of all ballots cast in the presidential election in Wisconsin".
The lawsuit from Ms Stein's campaign alleged there had been irregularities in Wisconsin's vote totals that "indicate potential tampering with electronic voting systems," Madison.com reports.
Wisconsin state judge Valerie Bailey-Rihn has rebuffed these calls however, ruling on Tuesday that local officials will not be required to count ballots by hand and will be able to decide for themselves how to carry out the recount. She said the lawsuit brought by Ms Stein failed to show enough evidence of fraud or other issues in its fight to ban ballot machines in the recount.
"I follow the law. That's who I am, despite my personal opinions," said Judge Bailey-Rihn. "It's [the counties'] decision. It's their discretion. I may disagree with it but I must follow the law."
Trump ally says recount ups prosecution odds for Clinton
Ms Stein's campaign has not stated whether it will appeal the decision or not, but a lawyer for the group, Matthew Brinkerhoff, showed it was undeterred: "We are calling on all counties to respect the will of Americans across the country and across the political spectrum, and follow the recommendation of the judge, and conduct a hand recount to ensure the accuracy, security, and integrity of this election."
The former Secretary of State is now more than two million votes ahead of Donald Trump in the popular vote, but Wisconsin, Michigan and Pennsylvania are states where the President-elect won Electoral College votes by a narrow margin.
Mr Trump has since weighed in on the debate, sending an inflammatory tweet claiming that: "In addition to winning the Electoral College in a landslide, I won the popular vote if you deduct the millions of people who voted illegally." He also made claims of "serious voter fraud" in California, New Hampshire and Virginia, which Ms Clinton won. He has not provided any evidence to back these claims.
Additional reporting by Reuters
Join our new commenting forum
Join thought-provoking conversations, follow other Independent readers and see their replies