Hoarder's house so full of rubbish authorities had to cut through roof to find his body
Dallas man appeared to have been pinned under the weight of his own possessions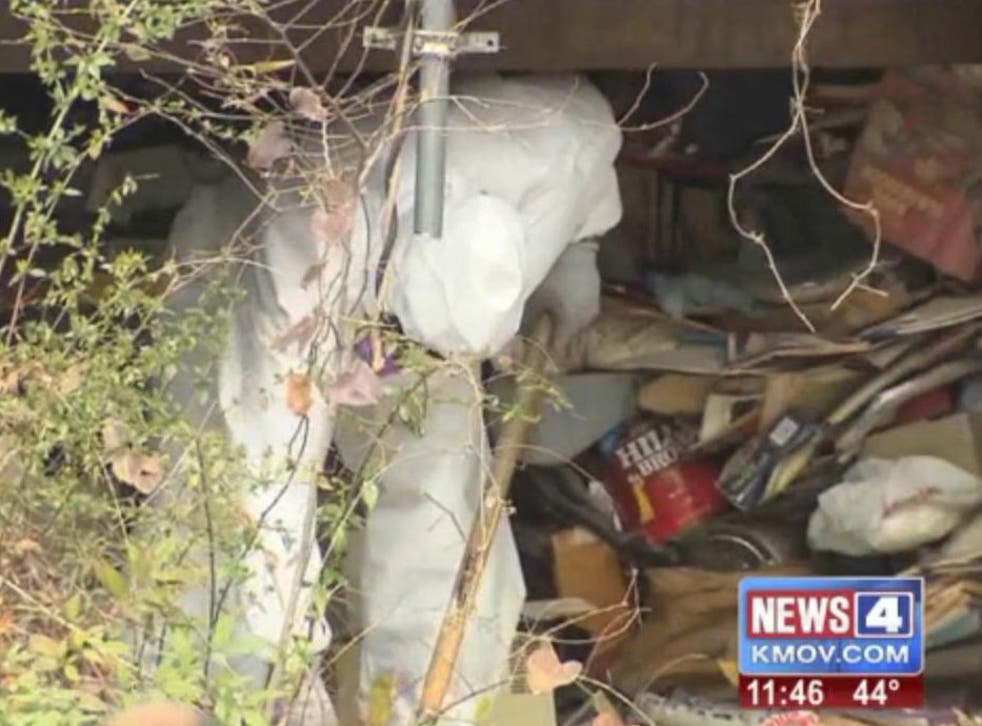 A compulsive hoarder filled his house with so much clutter it took authorities two days to work through rubbish and his possessions to find his body.
City officials in Dallas, Texas were forced to hire a contractor to help remove piles of debris from the home and locate the 67-year-old man, who had been missing for two weeks.
All of the entrances were blocked by items and rubbish, some of which was stacked 12 ft high, forcing workers to cut a hole through the roof and force their way in through the attic.
It took two days before the man's body was found reportedly pinned under rubbish, CBS DFW reported.
A Chihuahua was found alive amid the chaos.
The carcasses of two dogs and a raccoon were also discovered, alongside gallon milk jugs filled with urine and feaces because the bathroom had become blocked off by clutter.
"They've been pulling out jugs and jugs of urine and feces and just the things that he collected is amazing," Jessica Zacek, a resident in the area, told CBS news. "Everyone knew there was a hoarding situation. No one knew the extent," she said.
Authorities had been dispatched to the house on a welfare check after the unidentified man had not been heard from since 15 March.
"It honestly looks as though if you didn't throw away anything — anything at all for, say, 20 years," neighbour Mary Pat Rodriguez told Dallas station WFAA-TV. "That's what your house would look like inside."
Join our new commenting forum
Join thought-provoking conversations, follow other Independent readers and see their replies