Homeless transgender woman robs bank and throws the money in the air because she 'wants to go back to prison'
Linda Thompson handed bank clerks a note saying she had a gun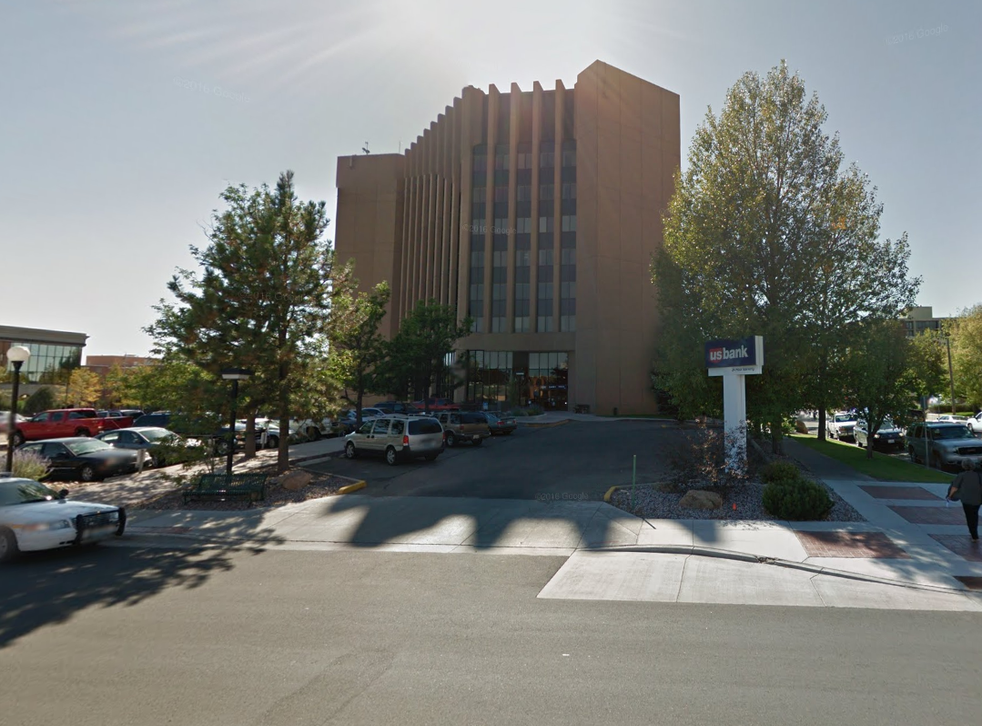 A woman robbed over $16,000 from a bank in Wyoming only to throw the cash into the air outside the building and sit down in the car park to wait to be arrested, US police said.
Linda Thompson, 59, was homeless after having been recently released from Oregon state prison and robbed the bank in Cheyenne, Wyoming's largest city, after handing staff a note saying she had a gun.
The bank clerk gave Thompson $16,300 which she then threw in the air outside, and offered to passers-by, before sitting down to wait for police, court documents said.
Thompson, a transgender woman who was also known to authorities as Brian Thompson, told police she had been unable to get a room at a homeless shelter, and had suffered facial fractures after strangers had beaten her up in a park.
When police arrived she told them she robbed the bank because she wanted to go back to prison.
She faces a detention hearing on Tuesday and does not yet have legal representation, KGWN News reports.
According to court documents, Thompson walked into the bank and handed the bank clerk a cardboard note that read: "I have a gun. Give me all your money."
Cheyenne Police lieutenant Nathan Busek said he found Thomspson with a large sum of money when he arrived at the bank.
When he asked her what was going on, Thompson replied: "I just robbed the bank. I want to go back to prison."
Thompson had been released from Coffee Creek Correctional Facility in Oregon in June, after serving time for second degree robbery. She had told prison officers she did not want to be released, and said she didn't expect to complete her parole.
After her arrest she told police she had "jumped on a train to Cheyenne".
Authorities in Cheyenne confirmed Thompson had previously been known to them.
In 2006, Thompson was featured in a multi-award-winning documentary called Cruel and Unusual: Transgender Women in Prison.
In the film, Thompson says she had worked on oil drilling rigs for over six years, until she came out in 1991 and her gender reassignment became a major obstacle in obtaining work. She subsequently drank heavily, and began riding freight trains and stealing goods to support herself.
World news in pictures

Show all 50
Thompson now faces a maximum sentence of 25 years in prison.
Join our new commenting forum
Join thought-provoking conversations, follow other Independent readers and see their replies