How surfing has helped Rio children escape slum life in Brazil
More than 2,000 boys and girls have been given free surfing lessons at surf schools in Rio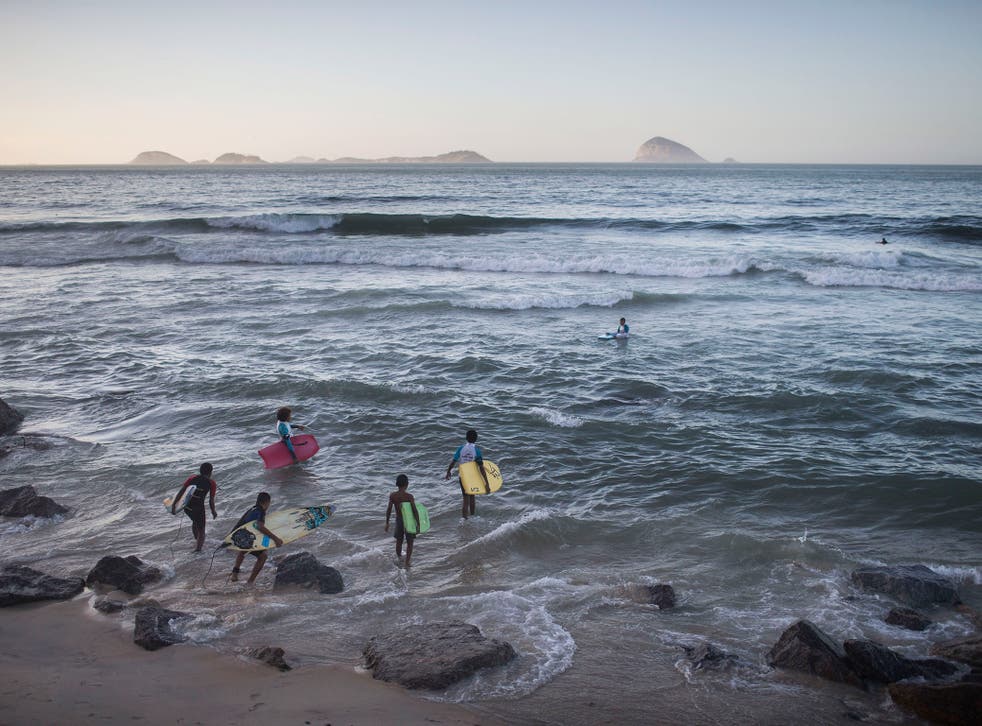 Free surf schools are giving a new lease of life to impoverished children in Rio de Janeiro.
More than 2,000 children from Rio's largest slum, Rocinha, have received free surf lessons at two schools in the city over the course of the last twenty years. The lessons aim to give the children exercise, focus and a moment of escapism amid Brazilian slum life.
Prior to the lessons, the children have often been street beggars or engaged in local crime. 18-year-old Cristiano Gomes describes his life before the surf school as "pretty bad". He used to juggle for spare change at a busy highway near the shantytown.
He now ranks in the Top 10 of Rio's junior surfing league and plans to enter the sport professionally. He says: "A lot of my friends who aren't surfing don't have anything, they don't know what to do with their lives. I don't know what would have become of me without surfing."
23-year-old Magno Neves da Silva shares the sentiment. He was approached when he was eight years old by a surf teacher who spotted him skate boarding in the slum and thought his talent would transfer well to surfing.
He surfs everyday whilst also working as a dog walker to make ends meet. He says that Rio needs to develop its pro-surfing infrastructure more to give greater opportunities to surfers looking to become professionals: "My dream until today is to be a pro surfer. I still compete in championships, but there aren't many of them in Rio, so it's not easy."
Surfing has been enjoying a boom in popularity within Brazil recently. In December, 20-year-old Gabriel Medina won the world's premier surfing title, the first ever South American to do so. He was named as one of Time magazine's 100 most influential people this year.
Worldwide, the sport is gaining popularity as the number of people taking to surfboards around the globe has increased by 35 per cent over the course of the last decade.
With additional reporting by AP.
Join our new commenting forum
Join thought-provoking conversations, follow other Independent readers and see their replies