Huge 13ft alligator spotted on Florida golf course
The creature is so huge that some thought an image of it was a fake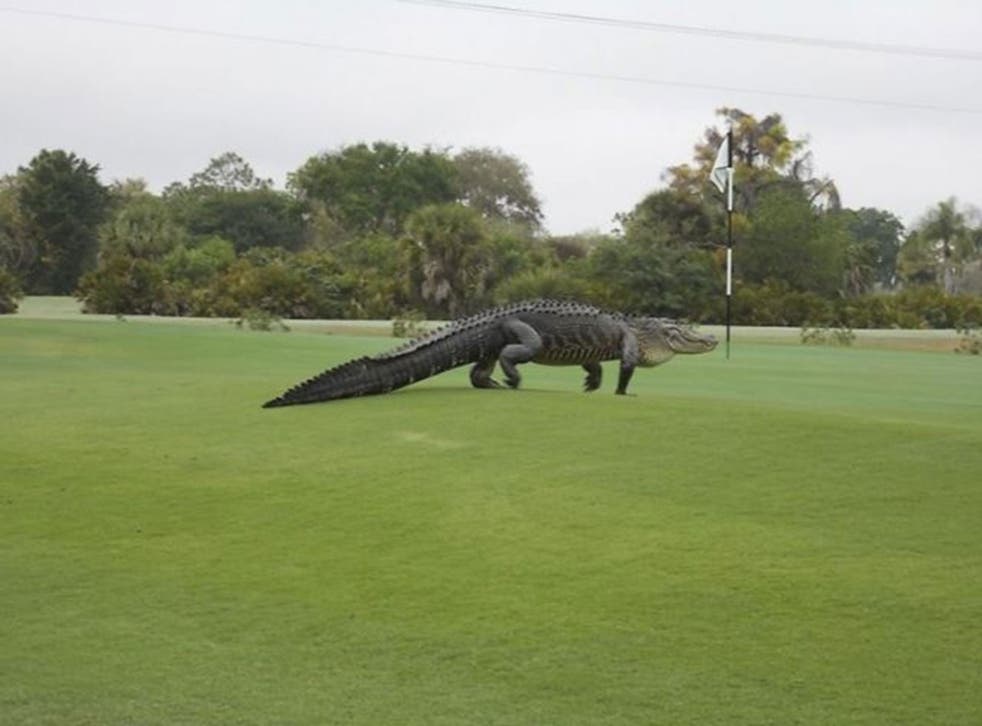 Golfers at a course in Florida proved their commitment to the game today, as they continued to play despite sharing the green with a huge alligator.
An image from the Myakka Pines Golf Club in Englewood shows the enormous, scaly creature plodding across the course.
Today, a women's golfing tournament at the club continued as planned, while the gator - believed to be around 13 feet (4 meters) long - lie in full view of around 100 participants, said Mickie Zada, the club's general manager.
She added that she had spent much of Wednesday speaking to reporters who saw the photograph of the alligator, and assumed the image had been doctored due to the sheer size of the animal.
"This gentleman [who took the photo] is well into his 80s. He wouldn't even know Photoshop," Zada said.

Zada added that the alligator is far from the first - or even the biggest - to explore the course, and said a 15-ft-long (4.5-m) gator nicknamed "Big George" wandered the club for years until he died.
Despite alligator being spotted at the course almost daily, none have attacked a person in the club's 37 years, Zada said, owing in part to a strict policy against feeding the animals.
Dangerous confrontations between humans and alligators usually stem from people feeding them, Florida wildlife officials have said.
The new alligator has yet to be given a moniker, but that may soon change, Zada said.
"We might name him Viral," she said, referring to the storm the creature has caused online.
Additional reporting by AP
Join our new commenting forum
Join thought-provoking conversations, follow other Independent readers and see their replies