Hurricane Cristobal kills five people in the Caribbean as it moves towards Bermuda
The torrential rain has affected tourism on the popular islands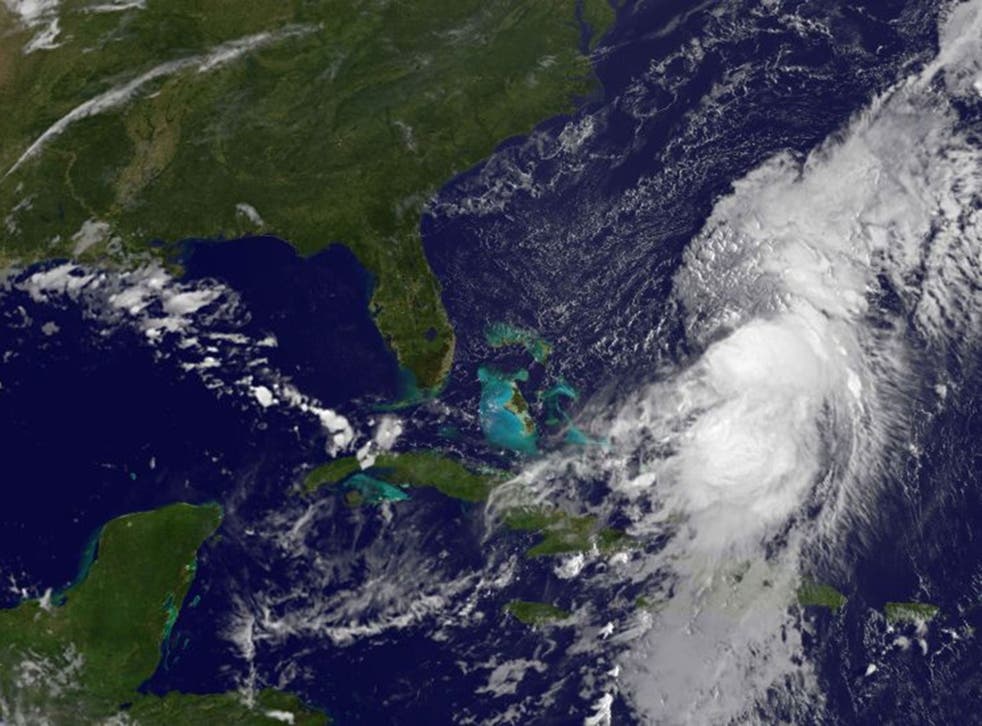 Hurricane Cristobal has killed at least five people after it hurled heavy rains across the Atlantic and Caribbean islands.
The governor's office for Turks and Caicos reported one death after recovering a body from floodwaters on the main island of Providenciales.
"The situation on North Caicos is extremely serious," said Premier Rufus Ewing, who visited the island on Tuesday. "The flood water in some areas is perhaps 1,000 feet (309 metres) across and up to 5 feet (1.5 metres) deep in places."
The government said in a statement that it was considering pumping out the floodwaters or using bulldozers to create new routes to reach some communities caught in the storm.
Floodwaters also killed two men in the Dominican Republic and two people in Haiti, where roughly 640 families were left temporarily homeless.
As the storm headed towards Bermuda, the US National Hurricane Centre predicted Cristobal would not collide with the US Eastern Seaboard, but warned that it was generating life-threatening surf and rip current conditions from central Florida to North Carolina, some 930km (579 miles) apart.
The storm had maximum sustained winds of 75 mph (120 kph), but was expected to strengthen slightly by Thursday after it passed the northwest of Bermuda.
As it passed, the hurricane was expected to spew up to 4 inches (10 centimeters) of rain over Bermuda and lesser amounts over the already drenched Bahamas and the Turks and Caicos.
Without Cristobal, August was already one of the rainiest months in recent history for Bermuda. The latest forecast has left hotel owners and tourist operators on the popular holiday destination feeling dismayed.
"It's been a ridiculous, endless amount of rain," said Marlie Powell, owner of the Kingston House Bed & Breakfast. "It's the height of our tourist season, so it's not a happy thing."
Meanwhile in the Pacific, Hurricane Marie was weakening off of Mexico's Pacific coast, though it was generating large, dangerous swells that were nearing the beaches of Southern California. However, it was expected to slump to tropical storm force on Wednesday.
Additional reporting by AP
Join our new commenting forum
Join thought-provoking conversations, follow other Independent readers and see their replies