Husband and wife die holding hands within hours of each other after 67 years of marriage
The two wished to die together after knowing they did not have long left to live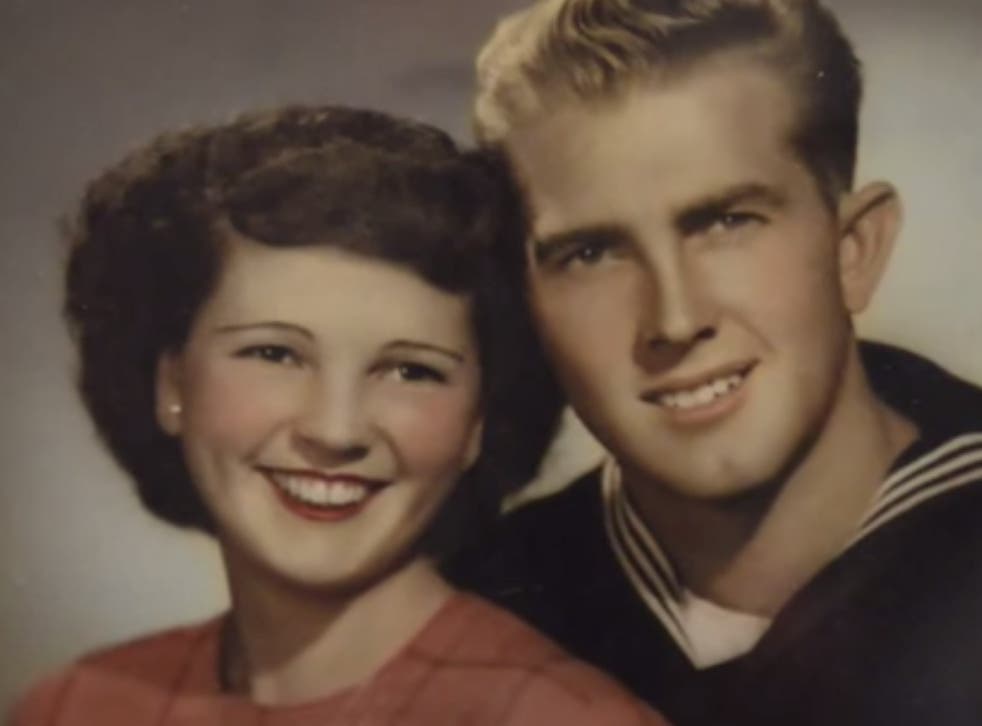 A man and woman who were married for nearly seven decades have died at their home five hours apart while holding hands.
Floyd, 90, and Violet Hartwig, 89, were childhood sweethearts who remained inseparable right up until the last moments that they spent together.
The couple married in August 1947 while Floyd was on leave from the Navy after the Second World War. During his absence, they kept in touch by sending 131 letters in two years.
Floyd had even written to Violet – who he called Vi – five times in one day, before he was discharged several months after getting married and settling down in Easton, California.
One of his letters, according to Fresno Bee, said: "I heard our song this evening and it sure did make me homesick for you. Honey, did you ever get a record of it? I certainly hope so as I want to listen to it and have you in my arms at the same time."
The couple had three children and lived on a 20-acre ranch as farmers. Floyd had battled colon and bladder cancer while Violet had dementia and suffered a number of strokes, but their deteriorating conditions only strengthened their bond.Their daughter Donna Scharton explains in an emotional video that even when her father was in bad health, he was only concerned for his wife. Up until January, a month before they died, they had been living together independently.
She said Floyd "would tell the doctor, 'I'm OK but I want her fixed.'" At that time, he couldn't walk more than 10 feet without being short of breath and was told he only had two weeks to live due to kidney failure.
Donna and her siblings – Kenneth and Carol – had planned the week before to admit their mother into a hospice as her condition had "gone downhill fast". Upon hearing the doctor's devastating news, they chose to admit them both.
Two days later, Floyd and Violet were in a hospice. However, they were back soon home lying side by side on two hospital beds that had been pushed together.
On 11 February, Floyd passed away holding Violet's hand and she died five hours later. Donna says that this was what they had wanted.
She said: "We felt blessed because we know that is what they wanted. When we went to the funeral home and saw the two caskets, it was meant to be and that was the only way it could end."
Join our new commenting forum
Join thought-provoking conversations, follow other Independent readers and see their replies