The Interview hacking: Sony accused of 'collapse in America's first cyberwar' after cancelling release of Kim Jong-un assassination film
Washington and Hollywood have come together to criticise studio's decision as setting a 'very dangerous precedent'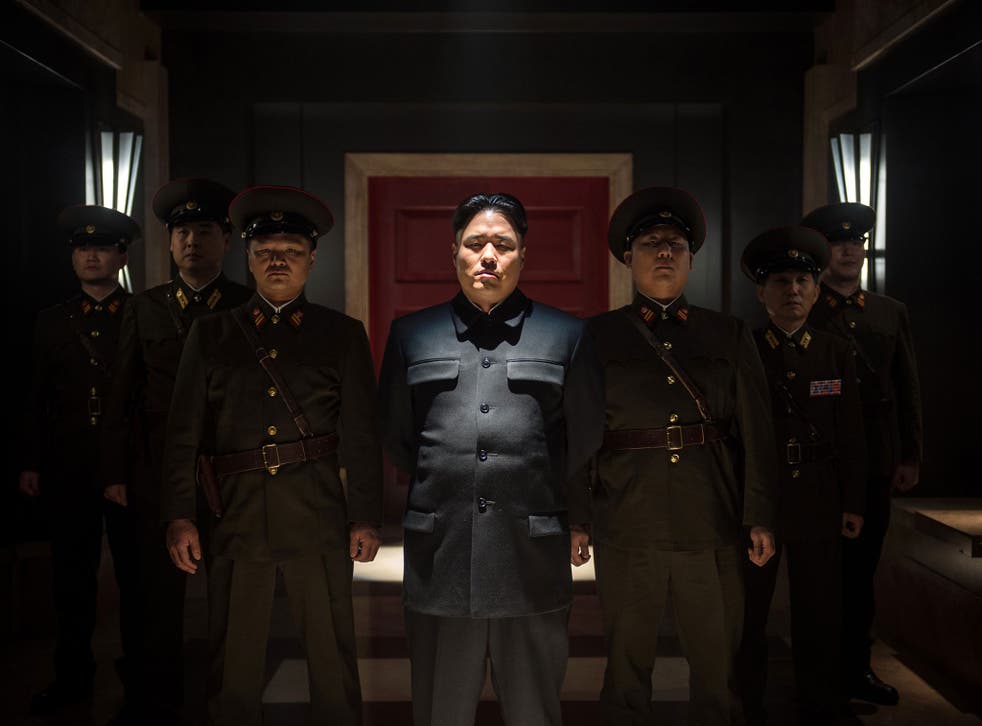 Sony's decision to cancel the cinema release of Seth Rogen and James Franco's film 'The Interview' is a national defeat in "America's first cyberwar", it has been claimed.
Politicians, legal commentators and Hollywood itself united to condemn the production company's "collapse" in the face of a security threat from anonymous hackers, believed by many to be linked to North Korea.
The film was cancelled after a group calling itself Guardians of Peace threatened cinema-goers with a 9/11-type terror attack, prompting North America' five largest picture house chains to bow out of the Christmas Day release.
Newt Gingrich, the former speaker of the House and Republican presidential candidate, called the threat an "act of war" – the same phrase used by the North Korean government to describe the plot of the film itself. It depicts Rogen and Franco as TV journalists hired by the CIA to assassinate North Korea's leader Kim Jong-un.
And while Sony have described themselves as "victims of an unprecedented criminal assault", the company has been criticised for not at least declaring an ambition to release the film via DVD or online streaming.
Mr Gingrich said: "With the Sony collapse America has lost its first cyberwar. This is a very, very dangerous precedent. It wasn't the hackers who won, it was the terrorists and almost certainly the North Korean dictatorship, this was an act of war.
"Sony should release 'The Interview' online for free so North Koreans can't censor American creativity – and it should have a Korean language version."
Mitt Romney, who ran against Barack Obama in the 2012 presidential elections, accused Sony of "caving" to the hackers. He suggested the film be released "free online globally", and that viewers be asked for a $5 voluntary donation to the Ebola crisis fund.
Steve Israel, a Republican politician, wrote on Twitter: "Dear @SonyPictures - please make #TheInterviewMovie available in DVD so I can decide whether to see it, not N Korea."
Alan Dershowitz, one of the US's most prominent lawyers and a Harvard scholar on US constitutional law, described Sony's decision as "a terrible mistake".
"They (North Korea) have won the first victory," he told CNN's Don Lemon. "This is Pearl Harbor on the First Amendment."
He repeated Mr Gingrich's calls for the film to "at least be made available on demand".
Jeffrey Toobin, a legal analyst, said: "What Korea has learned is that they can stop a movie, which means they will now think they can stop a newspaper if there's a story that they don't like or they can stop a cable news network, if they don't like what we're broadcasting."
Sony Cyber Attack: The Worst Affected In Hollywood

Show all 13
President Obama himself said the US should not be bowed by what he called a "very serious" cyber-attack. He told ABC News: "We'll be vigilant, if we see something that we think is serious and credible, then we'll alert the public. But for now, my recommendation would be that people go to the movies."
Sony have confirmed that they now have no plans to release the film, in any form or anywhere in the world. While that does not rule out a release in future, it means the company stands to lose out on the estimated $42 million (£27 million) it cost to produce The Interview.
That's a significant sum for a comedy film – and could be compounded by the overall impact on Sony's bottom line of the wider cyber-attack. Since the Guardians of Peace hack was revealed, the company's share price has dropped by more than five per cent.
In a statement yesterday, the company said: "Those who attacked us stole our intellectual property, private emails, and sensitive and proprietary material, and sought to destroy our spirit and our morale – all apparently to thwart the release of a movie they did not like.
"We are deeply saddened at this brazen effort to suppress the distribution of a movie... We stand by our filmmakers and their right to free expression and are extremely disappointed by this outcome."
Join our new commenting forum
Join thought-provoking conversations, follow other Independent readers and see their replies