Judge spares prison for teenager who raped toddler and posted footage online
Mr Grooms said he found the incident 'so hot', according to investigators
Harriet Agerholm
Thursday 15 September 2016 09:58 Comments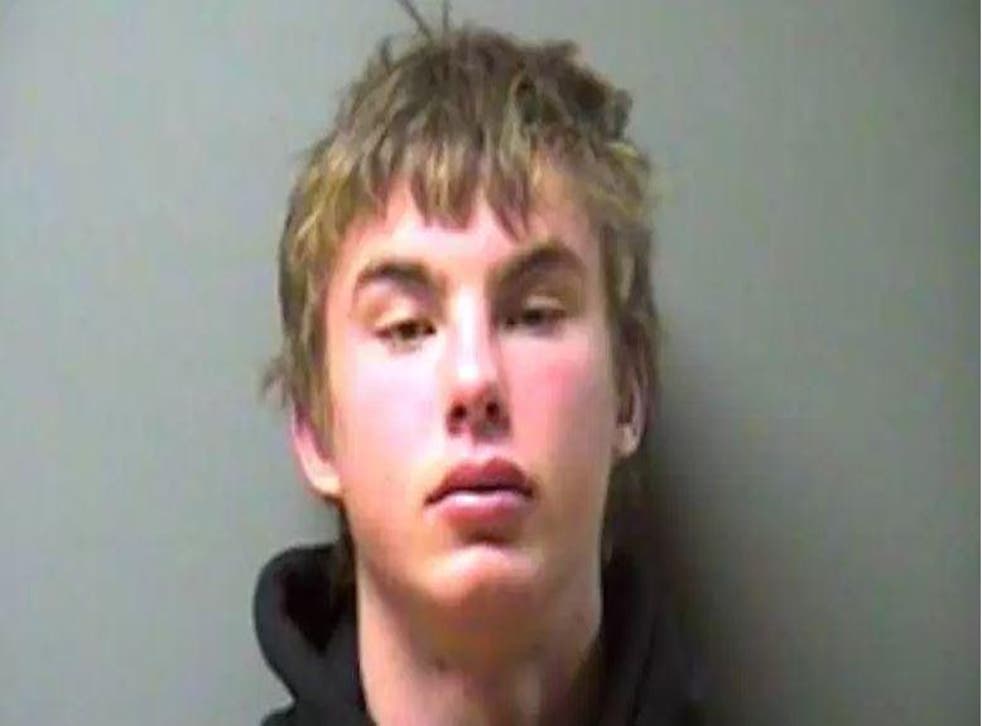 A teenager in Iowa who sexually assaulted a toddler and live-streamed the attack has not received a prison sentence.
Kraigen Grooms pleaded guilty to raping a girl aged between one and two years old in April 2013. A second man recorded the abuse and posted it on the internet.
Mr Grooms, who is now 19, received a 10-year suspended sentence and five years of supervised release. He will be registered as a sex offender for life and could be ordered to spend 10 years in prison if he violates his release conditions.
Investigators said the assault was premeditated and Mr Grooms had been planning a similar attack on a three-year-old boy before he was caught. Mr Grooms was 16 when he raped the toddler, according to local reports.
The evidence of the rape was discovered by Homeland Security officers as part of an international child pornography investigation. A video recording of the sexual abuse was found on a computer in Ireland, according to investigators.
"Forensic analysis of computers used in the transfer of the video recordings shows that the defendant reported that he found the incident 'so hot'," investigators said.
Photographs found on a computer at Mr Grooms's home showed pictures of a three-year-old boy, they added.
A statement from investigators said Mr Grooms did not regularly babysit the baby was not often left alone with her. Instead he "had to intentionally seek out the opportunity to commit the abuse at a time and location where the subject in New Orleans could view and record the abuse."
Mr Grooms was initially charged with second degree sexual abuse, a class B felony which carries a 25-year prison sentence.
Social media was used to trace the suspect after the authorities discovered the video.
A website called MissingCases.com posted images of the suspect on it's Facebook page that led to the arrest of Mr Grooms.
World news in pictures

Show all 50
Website owner, Tim Caya told the Ottumwa Evening Post: "There were hundreds of comments saying that they knew [Grooms], some went to school with him and they thought the person in the flyer looked just like him. I started looking at his pictures, he did look just like the guy on the flyer.
"It's sad. He is such a young kid. Usually when you hear about this, it is old guys.
"It makes you wonder what was going on in his life to get him to this.
"I'm glad I helped catch him, but it makes you wonder about what is going on these days with kids doing this at such a young age."
Mr Grooms remained in custody for more than two years - first in a juvenile detention and then the Wapello County jail - until he pleaded guilty on July 25. He was released after his plea but was required to submit to GPS monitoring.
While in custody, Mr Grooms underwent several psychological evaluations, court documents show.
The decision not to give Mr Grooms a custodial sentence by Judge Randy Degeest has attracted widespread criticism. A petition has been started online to have the judge fired.
Register for free to continue reading
Registration is a free and easy way to support our truly independent journalism
By registering, you will also enjoy limited access to Premium articles, exclusive newsletters, commenting, and virtual events with our leading journalists
Already have an account? sign in
Join our new commenting forum
Join thought-provoking conversations, follow other Independent readers and see their replies