Iraq crisis: President Barack Obama says US airstrikes will continue as Islamic State seige on Mount Sinjar is broken
He added it's unlikely that more airdrops of food and water will be needed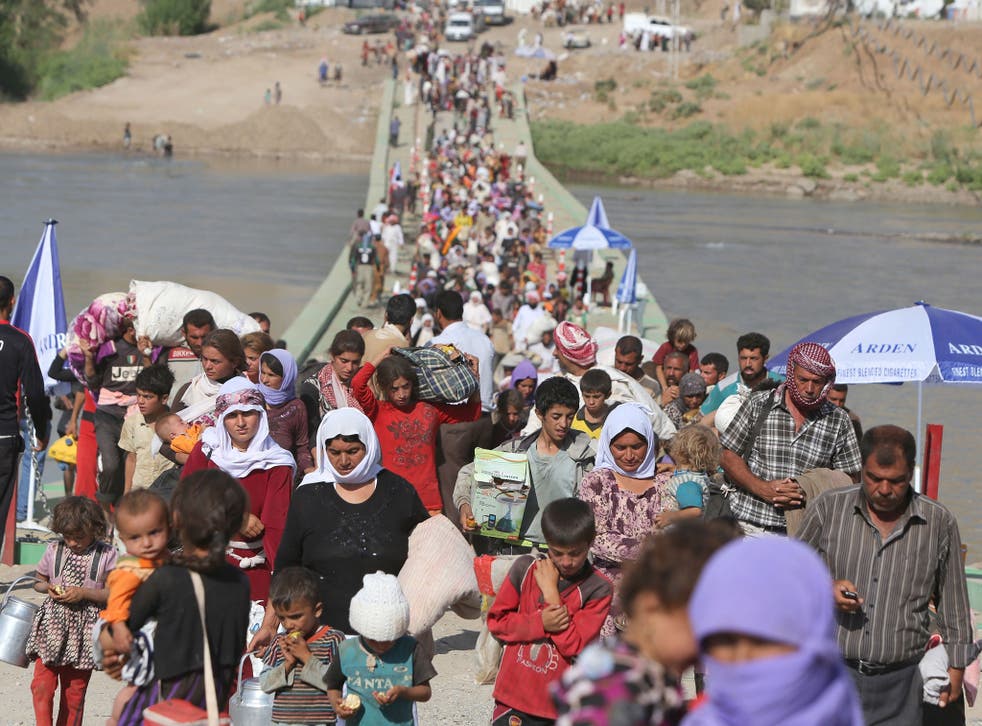 President Barack Obama says the US has broken Islamic militants' siege on Iraq's Sinjar Mountain, but that airstrikes will continue.
Speaking Thursday at Martha's Vineyard in Massachusetts, Obama said US operations helped thousands of civilians flee down the mountain, and that it's unlikely that more airdrops of food and water will be needed.
The Islamic State group's advance in Iraq has driven thousands of people from their homes.
US President Barack Obama said on Thursday that the Islamist militant siege of Iraq's Mount Sinjar had been broken and he did not expect to have to mount an evacuation or continue humanitarian airdrops.
"We helped vulnerable people reach safety and we helped save many innocent lives," Obama said at a press briefing. "Because of these efforts we do not expect there to be an additional operation to evacuate people off the mountain and it's unlikely we are going to need to continue humanitarian airdrops on the mountain."
Iraq crisis: Yazidi nightmare on Mount Sinjar

Show all 15
Obama said the United States would continue airstrikes to protect US facilities in Iraq and called on Iraqis to unite to defeat Islamist insurgents.
Join our new commenting forum
Join thought-provoking conversations, follow other Independent readers and see their replies