Iraqi refugee targeted for helping US military detained at JFK airport due to Donald Trump immigration ban
Under the order Syrian refugees are banned from entry until further notice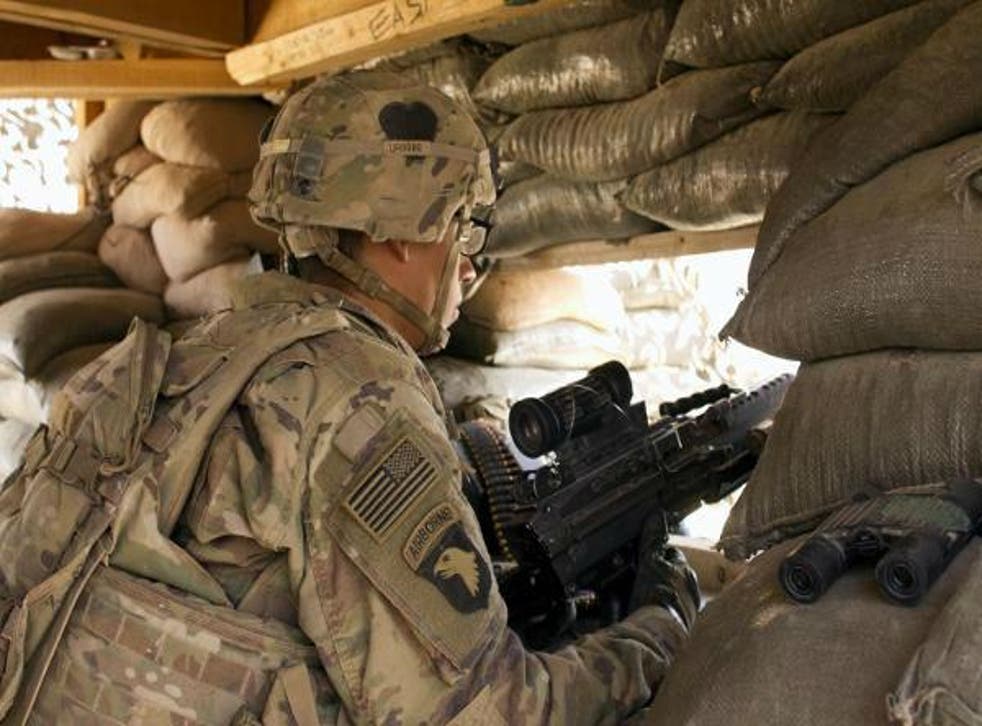 Two Iraqi refugees who were detained at New York's JFK Airport as a result of Donald Trump's immigration ban, had spent the last decade working to help America in Iraq.
As news emerged that the nation was closing its border to immigrants from seven countries following an executive order signed by the new president, the New York Times said two Iraqi refugees were stopped at New York.
One of the men, Hameed Khalid Darweesh, had worked on behalf of the US government in Iraq for 10 years. The other man, Haider Sameer Abdulkhaleq Alshawi, had flown to the US to join his wife, who had worked for a US contractor. After they were detained, lawyers for the men filed a suit in the early hours of Saturday morning, seeking their release.
The order signed on Friday means that Syrian refugees are banned from entry until further notice. Nationals of six further countries, including Iran and Iraq, will be banned from entering the US for 90 days.
Meanwhile, the entire US refugee admissions programme is suspended for 120 days, and a lower cap on numbers introduced.
"Unfortunately, Donald Trump is basing his policies on bigotry and and fear, rather than data," Ibrahim Hooper, a spokesman for the Council on American-Islamic Relations, told The Independent. "There is no evidence that refugees pose a threat to the US."
BBC's Jon Sopel appears to do magic on air during Trump segment
He added: "Now, the ones who are suffering the most are being refused help. It's ironic, because this entire country was built on immigrants."
Mark Doss, a lawyer for the two men who works for the International Refugee Assistance Project, told CNN that he had only been able to speak to one of the men once, on the phone. He said he was still at JFK Airport. "They were detained illegally".
He added: "They were both individuals who were targeted because of their association with the US."
According to the habeas corpus petition filed in New York, the two men had worked to help the US's efforts in Iraq for up to ten years. Mr Darweesh worked as an interpreter for the Army's 101st Airborne Division in Baghdad and Mosul starting shortly after the invasion of Iraq in 2003.
It said that Mr Darweesh, 53, who arrived with his wife and three children on Friday evening, "was directly targeted twice for his association with the US Armed Forces".
Meanwhile, Mr Alshawi was trying to get to Houston to be reunited with his wife. The Times said that the woman, who asked to be identified by her first initial of D out of concern for her family's safety, wiped tears from her face as she sat on a sofa in her sister's house early on Saturday morning.
The lawsuit said the woman, a 32-year-old who was born in Iraq, met her husband while both were students at a Baghdad college. The couple has one child.
"I'm really breaking down, because I don't know what to do," she said. "It's not fair."
The lawsuit said that when lawyers for the men, asked Customs and Border Protection officers who they could speak to about meeting with Mr Darweesh, they were told: "Mr President. Call Mr Trump."
Register for free to continue reading
Registration is a free and easy way to support our truly independent journalism
By registering, you will also enjoy limited access to Premium articles, exclusive newsletters, commenting, and virtual events with our leading journalists
Already have an account? sign in
Register for free to continue reading
Registration is a free and easy way to support our truly independent journalism
By registering, you will also enjoy limited access to Premium articles, exclusive newsletters, commenting, and virtual events with our leading journalists
Already have an account? sign in
Join our new commenting forum
Join thought-provoking conversations, follow other Independent readers and see their replies