Isis rise caused by Obama administration, says Sarah Palin
Former Alaska governor says the military withdrawal from Iraq allowed Isis to expand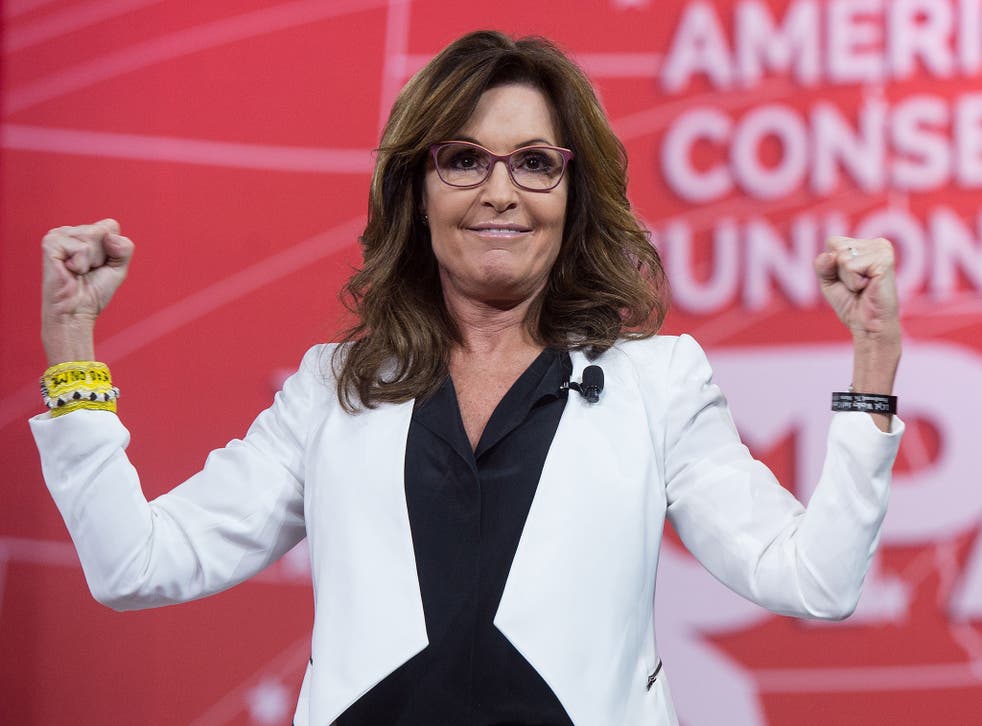 The rise of Isis in Iraq, Syria and elsewhere was directly caused by the administration of Barack Obama, former Alaska Governor Sarah Palin said on Thursday.
Mrs Palin spoke Thursday evening -- to rousing applause -- at the Conservative Political Action Conference, an annual meeting of right-wing activists and politicians.
She criticised the president for not cracking down on the militants and said he should have done more to prevent Isis from growing.
When troops were withdrawn from Iraq, experts advised to keep a residual force to maintain order in the country, Mrs Palin said.
"The rise of Isis is the direct result of this administration's refusal to heed that warning," Ms Palin said. "The Middle East is a tinder box and it's coming apart at the seams...Isis expands, it takes back land we just spilled blood to secure."
Mrs Palin also said that Islamist militants now control more territory than before the U.S. began the War on Terror. That claim could not be independently verified.
The former governor then called on the president to up his response to Isis and beat the the group back from the territory it has taken.
Timeline: The emergence of Isis

Show all 40
"The only thing standing between us and savages, it's the red, white and blue," she said, speaking of the U.S. military. "(Mr Obama) thinks we can coexist with these genocidal thugs."
Follow Payton Guion on Twitter @PaytonGuion.
Join our new commenting forum
Join thought-provoking conversations, follow other Independent readers and see their replies