Italian-American outrage at Seattle's 'disrespectful' decision to celebrate Indigenous Peoples' Day on Columbus Day
'This is a big insult to those of us of Italian heritage' say locals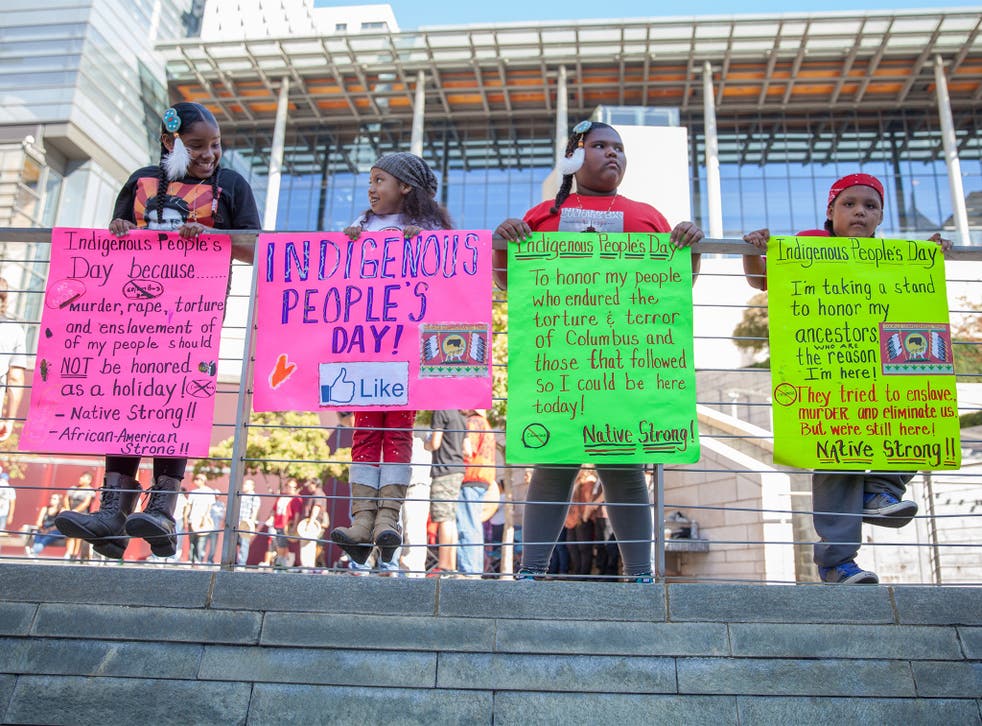 Italian-Americans say they feel insulted by the decision of Seattle city council to celebrate Indigenous Peoples' Day on Columbus Day.
The new holiday honours the contributions and culture of Native Americans and the indigenous community in Seattle. It will be celebrated on the second Monday in October, traditionally used to commemorate the arrival of Christopher Columbus – who was Italian – in the Americas on 12 October 1492. Columbus Day is not a legal state holiday in Washington.
Tribal members and other supporters said the Seattle move recognises the rich history of people who have inhabited the area for centuries.
"This will allow us to bring into current present day our valuable and rich history, and it's there for future generations to learn," said Fawn Sharp, president of the Affiliated Tribes of Northwest Indians. "Nobody discovered Seattle, Washington," she said. However, several Italian-Americans and others objected to the change, saying Indigenous Peoples' Day honours one group while disregarding the Italian heritage of others.
A similar event in New Jersey inspired an episode of The Sopranos where the Mob protests against the imposition of Indigenous Peoples' Day.
"We don't argue with the idea of Indigenous Peoples' Day. We do have a big problem of it coming at the expense of what essentially is Italian Heritage Day," said Ralph Fascitelli, an Italian-American who lives in Seattle, speaking outside the meeting.
"This is a big insult to those of us of Italian heritage. We feel disrespected," Fascitelli said, adding, "America wouldn't be America without Christopher Columbus."
Italian-American Council member Nick Licata said he didn't see the legislation as taking something away, but rather "allowing everyone to celebrate a new day where everyone's strength is recognised".
AP
Join our new commenting forum
Join thought-provoking conversations, follow other Independent readers and see their replies