Ivanka Trump sparks outrage for posting 'inappropriate', 'clueless' date night photo in midst of refugee ban chaos
President Donald Trump's daughter has been accused of 'extreme insensitivity'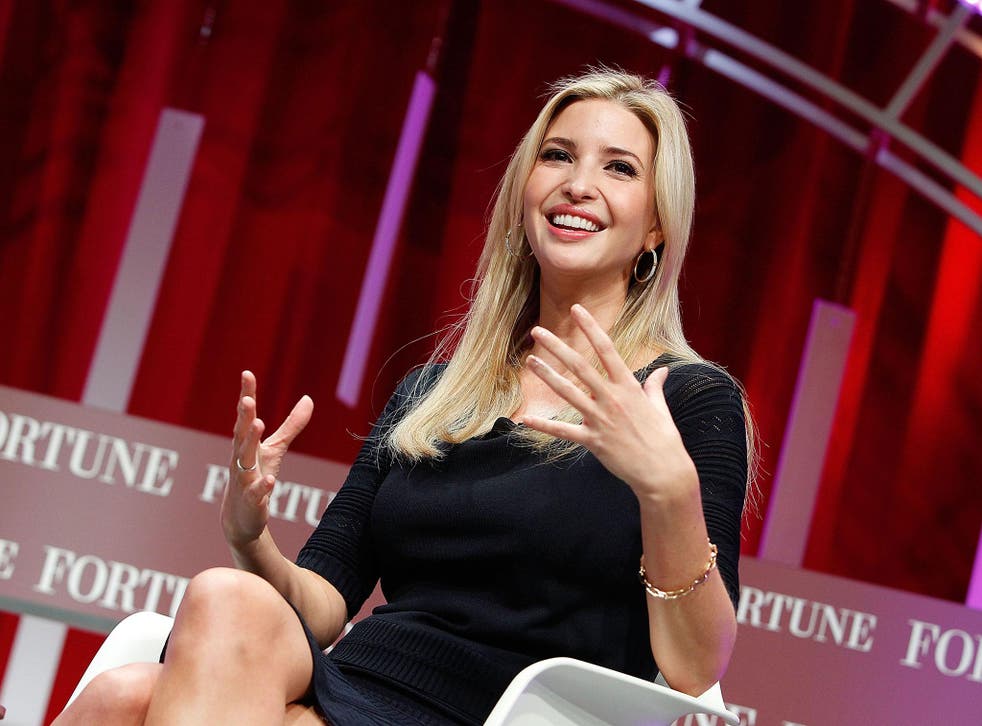 While green card and visa holders were detained in airports across America and distressed relatives waited to see if loved ones would be released, Ivanka Trump was attending to more pressing matters.
President Donald Trump's daughter, who is said to be his "favourite" child, shared a photo of her "date night" with husband Jared Kushner.
She immediately drew heavy criticism for sharing the photo while humanitarian chaos swept across airports around the world. People accused her of "extreme insensitivity" and labelled the photo "wildly offensive", "inappropriate" and "tone deaf".
The post spawned a number of memes juxtaposing the glamorous photo of her silver metallic dress with an image of a refugee in a foil survival bag.
In the shot, the so-called power couple are standing directly in front of a mirrored wall, which shows the hand of Kushner, a property developer who is a senior advisor to Mr Trump, resting on his wife's posterior.
Ivanka, who is a former executive of The Trump Organisation, shared the photo on Instagram and Twitter after attending the Alfalfa Club dinner on Saturday night. Marking a significant break with decades of tradition, her father is reported not to have attended the annual gathering of the most powerful and influential figures in Washington.
Immediately after she shared the photo, people rushed to condemn her, arguing it was "clueless" to post the image while refugees were detained across America or blocked from boarding US-bound flights. Some poked fun at her choice of dress, suggesting she looked like a "baked potato".
It also triggered a torrent of "Let them eat cake" memes - a reference to the phrase apparently said by "a great princess" after learning peasants had no bread.
SAG Awards get political as actors turn on Trump
"Strangely tone-deaf to show off this sparkly, tin-foil evening wear given current humanitarian crisis. Seems clueless," wrote Josh Morgerman on Twitter.
"Oh, good, the world is burning and families are being torn apart, but you're decked out in tin foil. Cool. #MuslimBan," said Christopher Ehlers.
The controversial orders Donald Trump has already issued

Show all 9
Mr Trump's ban on refugees entering the US has unleashed chaos and outrage across the world. Protests have swept across American airports and lawyers declared the President's actions unconstitutional. Last week, Mr Trump signed an executive order temporarily banning travellers from seven majority-Muslim nations.
This is not the first time Mr Trump's daughter has come under fire. In November, her jewellery company used an interview appearance to promote a $10,800 diamond bracelet from her fashion line. The company later apologised for promoting the jewellery.
A representative for Ivanka did not immediately respond to request for comment.
Join our new commenting forum
Join thought-provoking conversations, follow other Independent readers and see their replies