Jeb Bush could be the next presidential candidate to drop out
The Republican establishment favourite announced major cuts to his campaign staff on Friday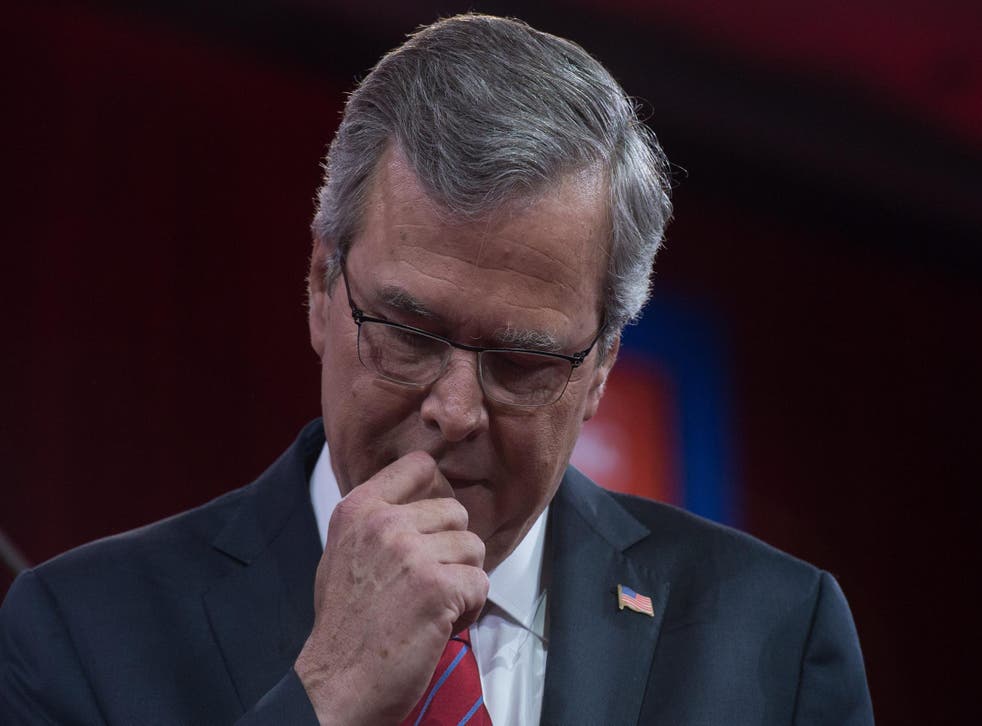 Jeb Bush is struggling.
In a money-saving effort to concentrate on early states, George W Bush's little brother is slashing the salaries of his campaign staff.
Mr Bush released an internal memo that he would be cutting jobs, removing senior staff, downsizing his Miami headquarters and cutting his entire payroll by 40 percent, an unnamed source with the campaign told Bloomberg Politics. The campaign will also cut 45 percent of its budget.
"It's no secret that the contours of this race have changed from what was anticipated at the start," the memo said, according to the New York Times. "We would be less than forthcoming if we said we predicted in June that a reality television star supporting Canadian-style single-payer health care and partial-birth abortion would be leading the GOP primary."
Rival Ben Carson told Bloomberg TV that the announcement was somewhat surprising.
"This is a little bit surprising, but you know a lot of his money, of course, was super-PAC money as opposed to campaign money," Carson said. "That doesn't give you as much flexibility, quite frankly."
One Florida-based donor to the Bush campaign told Politico that the restructuring was overdue.
"It's not like you need to be Nostradamus to see this coming. It's tough to believe what they say. Their message is 'Everything is great!' Until it's not. 'Just wait, it's going to get better,' isn't a message. It's an excuse."
Mr Bush trails Republican frontrunner Donald Trump and former neurosurgeon Ben Carson in most major polls. He'll have a chance to impress potential voters during the next presidential debate next Wednesday on CNBC.
Join our new commenting forum
Join thought-provoking conversations, follow other Independent readers and see their replies