Jeb Bush tweets photo of engraved handgun, people freak out
The pistol has the words 'Gov. Jeb Bush' engraved on the barrel.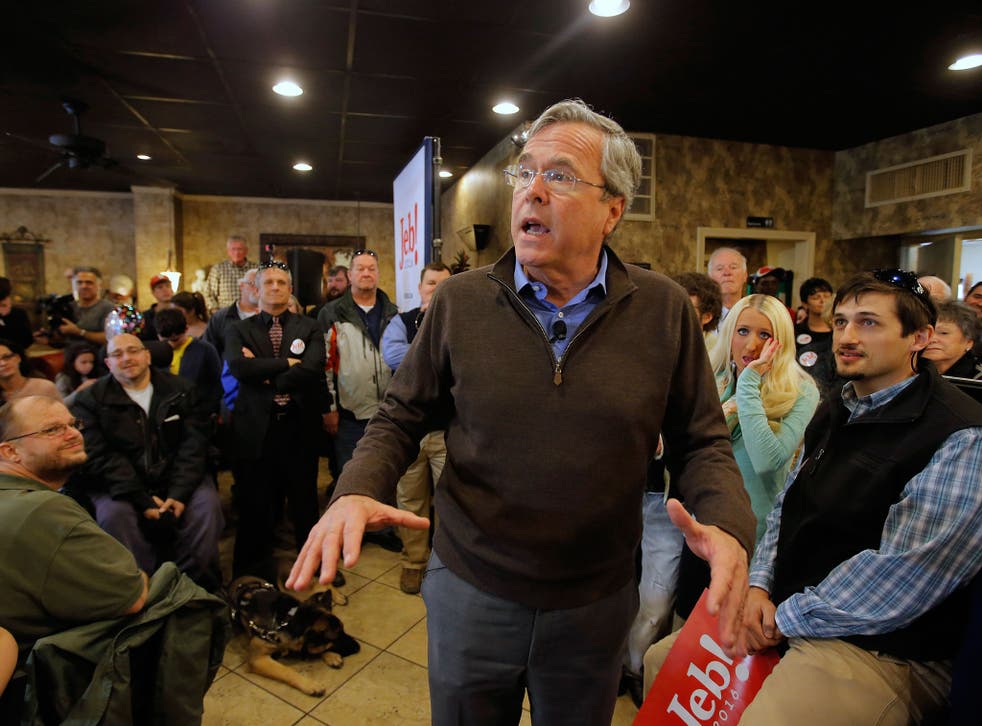 Jeb Bush, after a lackluster presidential campaign so far, managed to create a buzz on Tuesday when he tweeted a photo of a handgun engraved with his name.
"America," was all he tweeted along with the photo.
The photo got an immediate response, something Mr Bush has struggled with as he's fallen behind Donald Trump, Ted Cruz and Marco Rubio in the race for the Republican presidential nomination.
The tweet appears to be Mr Bush supporting the Second Amendment to the US Constitution, which covers the right to bear arms, always a contentious issue in the United States.
The gun debate was forced to forefront of American politics after 2015 had more mass shootings than days. President Barack Obama has called for tougher gun control, which goes against the beliefs of many Republicans.
Follow @PaytonGuion on Twitter
Join our new commenting forum
Join thought-provoking conversations, follow other Independent readers and see their replies