Florida teacher sentenced to 22 years in prison for sexually abusing three pupils
The former English teacher was convicted of sexually abusing three boys at the school where she taught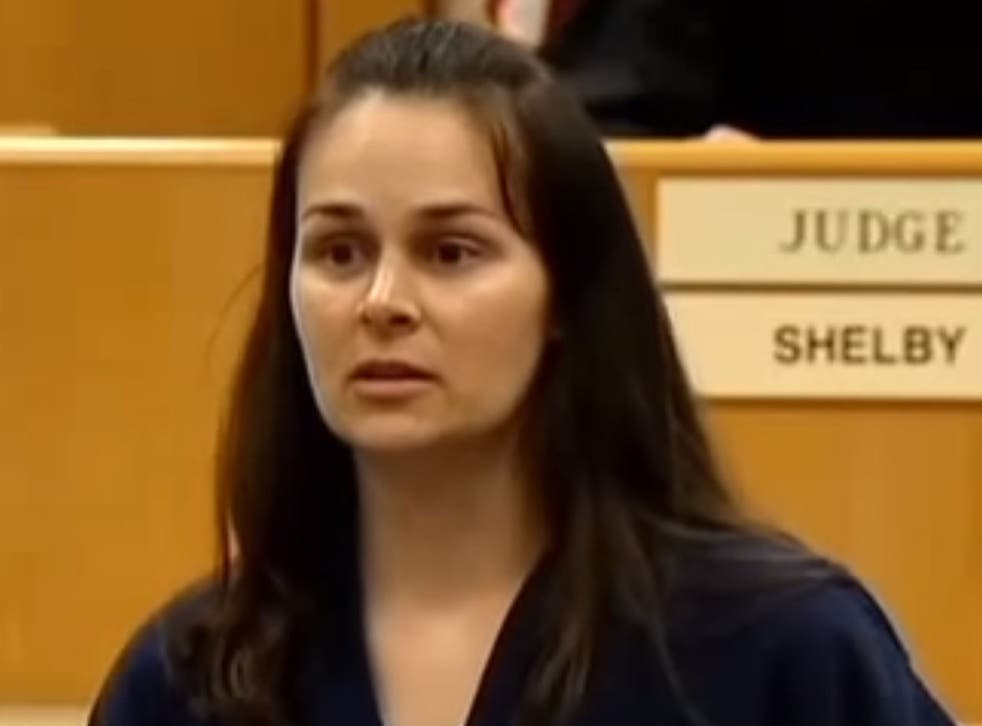 A teacher who sexually abused three of her male students has been jailed for 22 years.
Jennifer Fichter, 30, tearfully pleaded with the court as she was handed the sentence at Polk County Court. She has been convicted of 37 counts of unlawful sexual contact with minors.
Polk County Court in Forida heard that the former English teacher had a sexual relationship with three 17-year-old male students, according to Fox. She became pregnant by one of the boys and had an abortion.
Fichter was arrested in April 2014 after the mother of one of the victims found sexually inappropriate texts on her son's phone. She contacted the police with her concerns. Fichter was arrested and charged with having sexual contact with the minor.
After hearing about the investigation, two other boys later came forward to inform police about their own ordeals. The teacher was then charged with a total of 37 offences against the three underage pupils.
All of the boys were students at Central Florida Aerospace Academy, where Fichter was a teacher.
Speaking at the sentencing on Thursday, the judge told her: "You're going to have a long time to think about what you did."
In footage of the judgement obtained by Fox News, Fichter can be seen to respond: "I wish I could go back and remove what I have done. I hate what I have done. I wish I could go back and think about them [the victims] before me."
Join our new commenting forum
Join thought-provoking conversations, follow other Independent readers and see their replies