Jessie Kahnweiler: White woman tries to get arrested to prove that white privilege exists
Jessie Kahnweiler tried public drunkenness and even pretending to sell drugs to get the LAPD's attention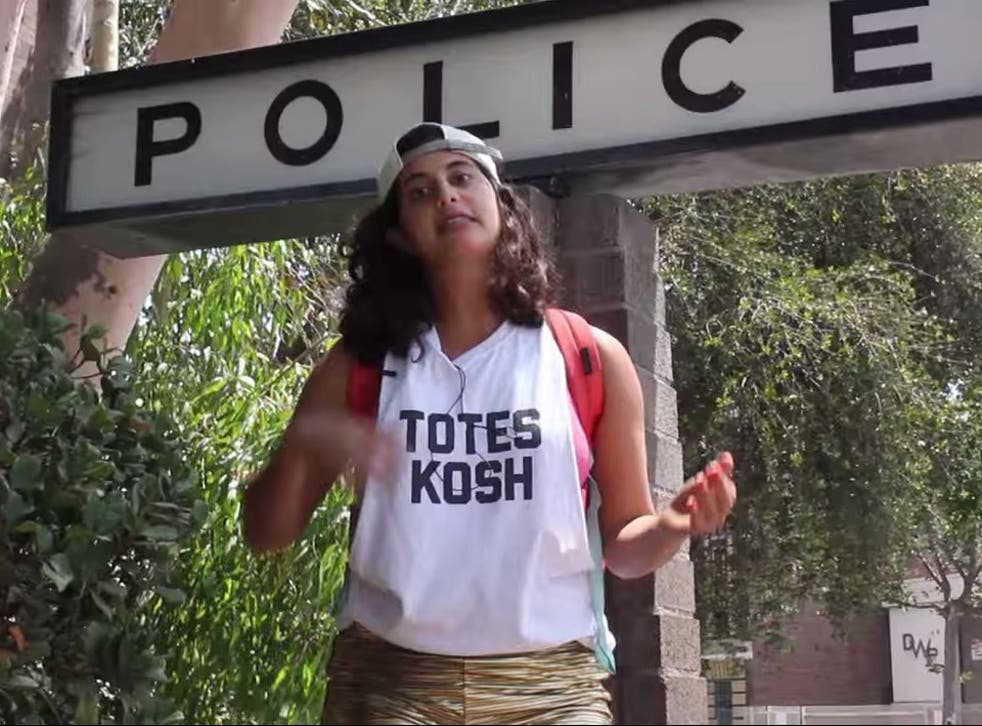 An American comedian has tested the limits of "white privilege" as she tried to get herself arrested in her latest video.
Jessie Kahnweiler took to the streets of Los Angeles to carry out a series of actions in the hope of attracting the attention of the LAPD.
In a series of skits she can be seen trying to get in trouble for public drunkenness, assaulting a police officer and finally attempting to sell prescription anti-depressants to no avail.
Speaking to Buzzfeed News,she explained she made the video to explore her own privilege in the wake of the accusations of police prejudice against black people in America over the past year.
She said: "I found myself, as a white Jewy liberal, pretending like all the horrific stuff that's happening is none of my business. But hating racism on Facebook isn't enough. It's not an excuse to sit on my ass."
She said she would never presume to understand what it is like to be black in America but said "it was a really eye-opening experience."
In the video, Kahnweiler also asked various people in the street to see if they believe white privilege exists.
She found several black people who said she would get away with more as a white person with one woman commenting: "You will never understand it.Until you walk a day in the lives, in the shoes of someone that has gone through it."
Join our new commenting forum
Join thought-provoking conversations, follow other Independent readers and see their replies