JFK Airport computer glitch leaves passengers with handwritten boarding cards amid widespread delays
A computer glitch left thousands of people waiting to check in and get through security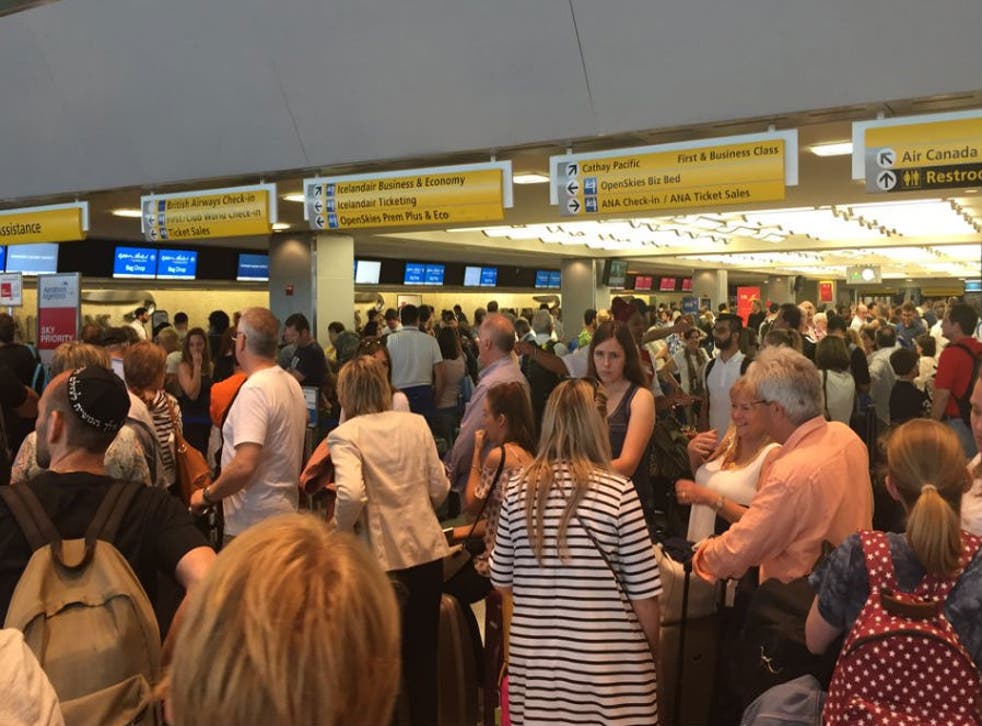 A technology malfunction meant thousands of travelers over the long weekend were left in massive queues and were given hand-written boarding cards.
The Verizon internet disruption, which took place at the British Airways-operated Terminal 7 at John F Kennedy International Airport, resulted in an estimated 1,500 people queueing outside the airport doors and back up to the elevated roadway that leads to the terminal.
According to Neal Buccino, a spokesman for the Port Authority of New York and New Jersey, which operates the airport, the disruption began around 4 pm on Sunday.
Mr Buccino said the server that provided wireless internet and computer services for the terminal had "some kind of problem", as reported by the New York Times.
Although operated by British Airways, Port Authority police were sent to the airport to manage the crowds, as passengers from other airlines like Qantas, Iberia and Cathay Pacific were also delayed.
Frustrated economy passengers described Terminal 7 as "terminally awful" and "cramped" and "unsafe".
"We apologize for any inconvenience caused to our customers last night, as a result of a system outage at JFK airport in New York," British Airways said in a statement. "British Airways colleagues worked to assist customers during the outage to ensure all flights departed."
Terminal 7 is now reportedly running as normal.
Chaos over the Memorial Weekend in the US, which runs in parallel as the UK bank holiday, comes as the Transport Security Administration is dealing with public backlash over increasing security-screening bottlenecks, massive lines and long delays across the country.
Thousands of Verizon customers have received internet services disruption across the East Coast over the last seven weeks as the telecoms giant saw around 39,000 workers walk out on strike.
Join our new commenting forum
Join thought-provoking conversations, follow other Independent readers and see their replies