JP Morgan agrees to record $13bn settlement with US government
The historic deal is the largest ever struck between authorities in the United States and a single company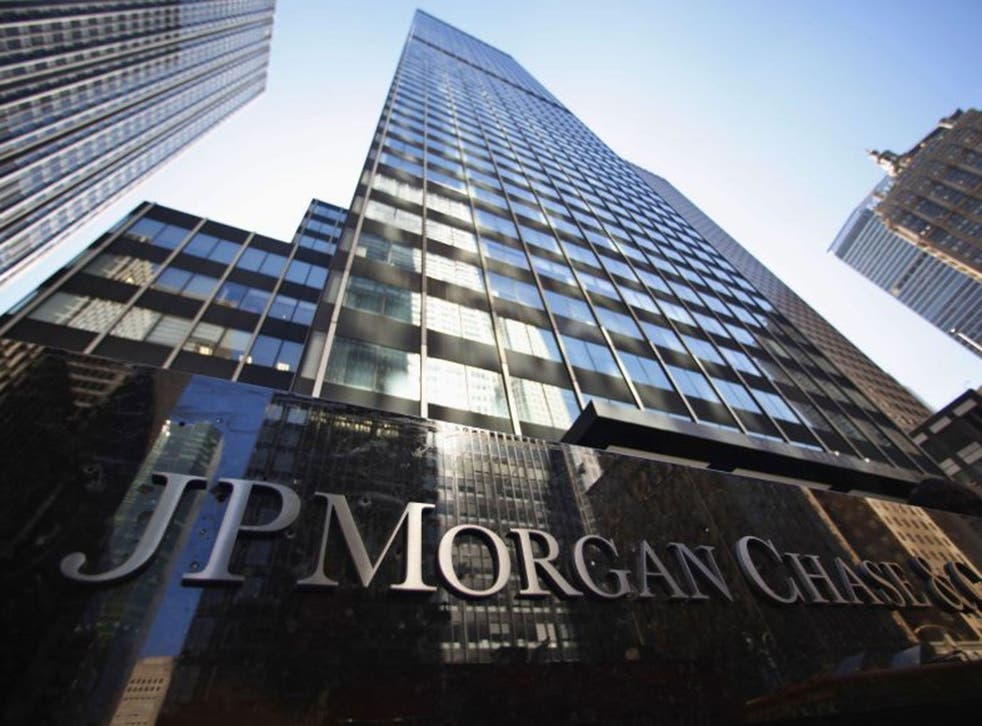 After weeks of behind-closed-doors wrangling, JP Morgan Chase, America's biggest bank by assets, acquiesced to a $13 billion settlement with the Justice Department and the state of New York to resolve claims stemming from soured mortgage-backed securities that helped trigger the 2008 financial crisis.
The historic deal is the largest ever struck between authorities in the United States and a single company. The final sum includes $4bn to be released by the bank to assist distressed homeowners, including those still facing foreclosure. That aid will include mortgage modifications such as reductions in principal owed.
That sealing of the deal was announced by the New York Attorney General Eric Schneiderman, who is the co-chair of a group of state and federal officials investigating the mortgage practices of the banks before the crash. JP Morgan was accused of deliberately down-playing the risks associated with the mortgage-backed securities when selling them to institutions such as pension funds.
"Since my first day in office, I have insisted that there must be accountability for the misconduct that led to the crash of the housing market and the collapse of the American economy," Mr Schneiderman said. He revealed that New York alone will receive $1.13 from the bank, including $400 million in consumer relief.
It will lift a long lowering cloud from JP Morgan, headed by Jamie Dimon, that was facing claims against itself and two entities that it swallowed up in the wake of the global crash, Bear Stearns and Washington Mutual. However, when the bank entered into the negotiations it was expecting to pay out something closer to $3bn. The civil settlement now done, it still, however, faces criminal proceedings.
The result may also help the Obama administration answer criticism that it has acted too timidly with the Wall Street giants that have long been blamed for engaging in risky, greedy and ultimately illetgal practices that ended up tipping the country into its worst recession since the Great Depression, from which it is still struggling to recover. The action against J.P Morgan makes clear the slap-of-the-wrist era is over.
"Without a doubt, the conduct uncovered in this investigation helped sow the seeds of the mortgage meltdown," Attorney General Eric Holder, said in a statement. "JPMorgan was not the only financial institution during this period to knowingly bundle toxic loans and sell them to unsuspecting investors, but that is no excuse for the firm's behaviour."
Some critics in both the Democratic and Republican parties as well as consumer groups still fault the government, however, for going after the banks as companies only and not the individual executives who were running at the time in question and in most cases continued to be remunerated to exorbitant degrees.
Join our new commenting forum
Join thought-provoking conversations, follow other Independent readers and see their replies