Kentucky clerk Kim Davis released from jail
Supporters were shocked by the judge's decision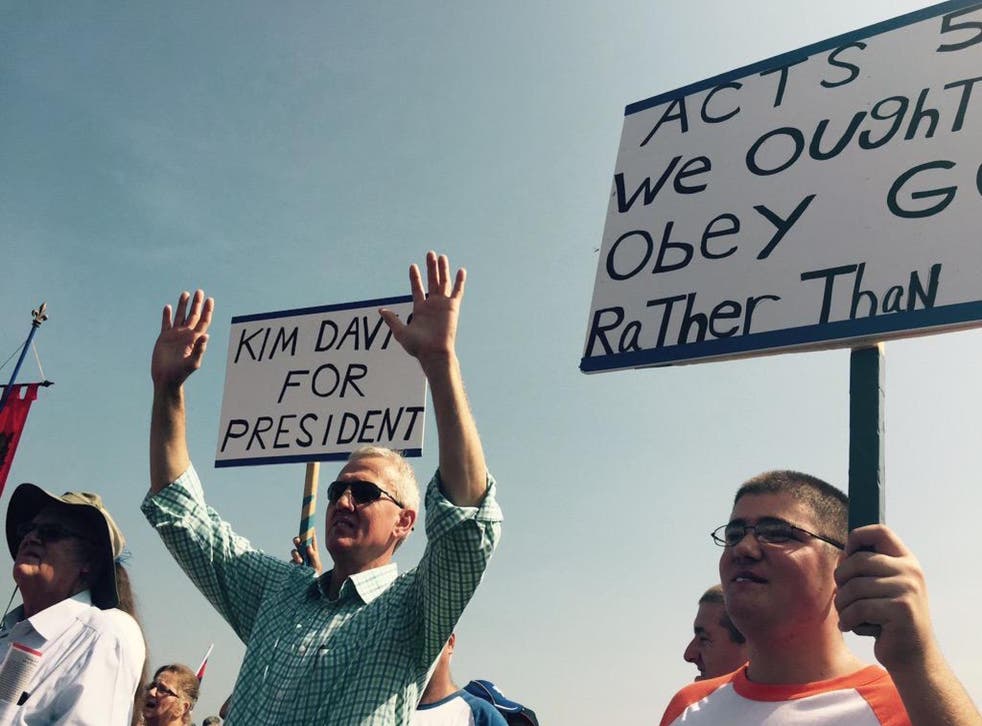 The disgraced Rowan County clerk who refused to issue marriage licenses to same-sex couples was released from custody on Tuesday afternoon.
The conservative martyr status of Kim Davis, the Kentucky clerk charged with contempt of court last Thursday, rose as two 2016 presidential hopefuls planned to visit her.
The Associated Press reports that former Arkansas Governor Mike Huckabee and Texas Senator Ted Cruz, along with dozens of supporters, are set to meet with the disgraced clerk who spent her Labor Day behind bars.
US District Judge David Bunning lifted the order and ordered Ms Davis released. Judge Bunning ordered her not to interfere with the issuing of gay marriage licenses.
Ms Davis previously refused to issue the licenses to same-sex couples because of her religious beliefs after the US Supreme Court effectively legalized gay marriage.
Join our new commenting forum
Join thought-provoking conversations, follow other Independent readers and see their replies