Kevin Vickers receives standing ovation after return to Parliament for first time since shooting gunman in Ottawa
Vickers was labelled a national hero after shooting an armed intruder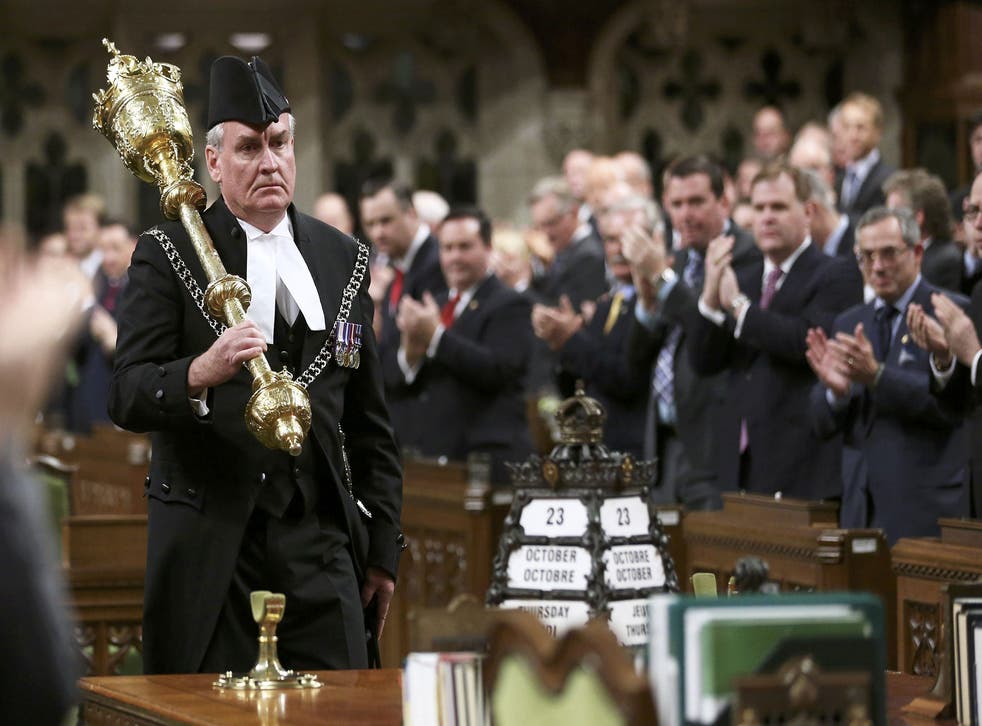 Kevin Vickers, the Sergeant-at-Arms who shot a gunman as he rampaged through the Canadian parliament in Ottawa , received a two-minute standing ovation as he made an emotional return to the House of Commons today.
Former Mountie Kevin Vickers, whose role is largely ceremonial, has been labelled a national hero after he shot an armed intruder.
The intruder had earlier killed Corporal Nathan Cirillo at a war memorial outside parliament, placing Canada's capital Ottawa into a state of lockdown.
Canadian Prime Minister Stephen Harper and members of parliament stood in the legislature as Mr Vickers led the traditional parade that opens every session of the House of Commons.
"The objective of these attacks was to instil fear and panic in our country," Mr Harper said. "Canadians will not be intimidated. We will be vigilant, but we will not run scared. We will be prudent but we will not panic."
Canadian officials have identified the man who they believe to be the shooter as 32-year-old Michael Zehaf-Bibeau, of Quebec.
Zehaf-Bibeau had recently converted to Islam and dreamed of travelling to the Middle East to study Arabic, according to Canadian media reports.
Additional reporting by agencies