KKK leave bags of sweets on South Carolina driveways as part of 'recruitment drive'
The racist group urged people to 'Save our land, join the Klan'
Antonia Molloy
Tuesday 15 July 2014 16:42 Comments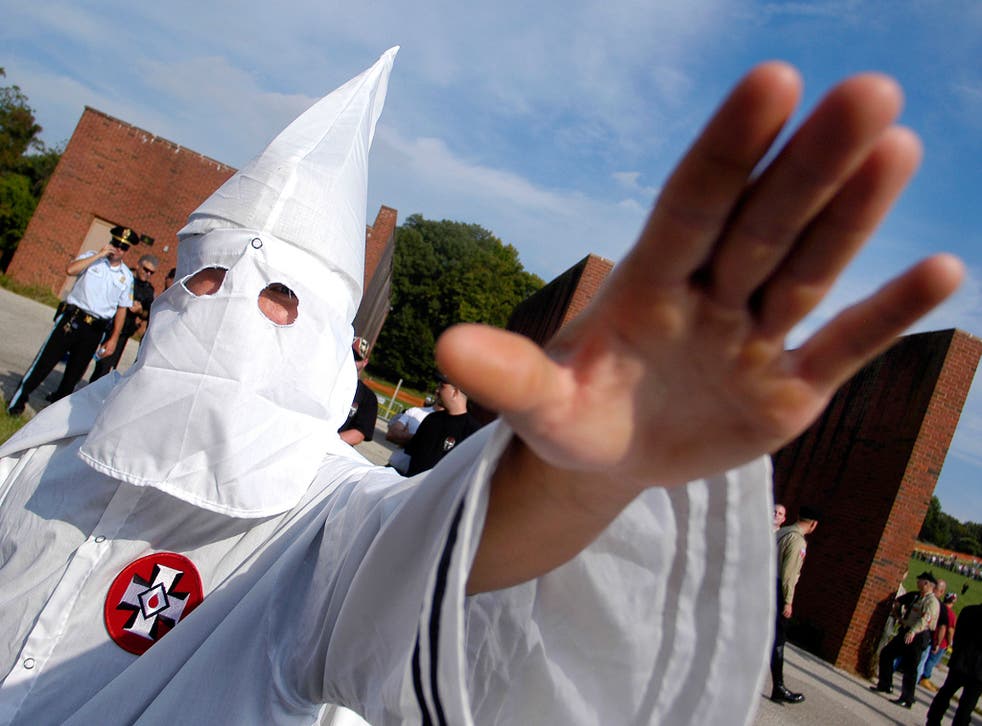 The Ku Klux Klan is reportedly recruiting members in South Carolina by methods far sweeter than its racist ideology.
Residents in Seneca, Oconee County, found bags of sweets on their driveways on Sunday morning, along with leaflets urging them to "Save our land, join the Klan", according to Fox Carolina.
The broadcaster reported that a phone number on the pamphlet for the "Klan Hotline" directed to a voicemail message which said: "Be a man, join the Klan! Illegal immigration is destroying America […] always remember if it ain't white, it ain't right. White power."
Robert Jones, a member of the sect, told Fox Carolina that last weekend was the KKK's "national night ride" – a recruitment event held thrice annually.
He said that the hotline received around 2,000 calls a day and that many people had expressed interest in signing up.
However, residents expressed a different view, voicing their disgust and anger towards the incident. One woman said: ""[I] talked to several neighbours. They were very angry, very upset, very ashamed at the same time - that this exists."
Jones suggested that the KKK is not a hate group but rather a Christian civil organisation.
And he added that recipients of the recruitment packs have nothing to fear – so long as they are not acting in a way that the Klan deems immoral.
He said the KKK is currently focusing on protesting against illegal immigration in the United States.
Register for free to continue reading
Registration is a free and easy way to support our truly independent journalism
By registering, you will also enjoy limited access to Premium articles, exclusive newsletters, commenting, and virtual events with our leading journalists
Already have an account? sign in
Join our new commenting forum
Join thought-provoking conversations, follow other Independent readers and see their replies