LAPD hunt for graffiti artist who tagged a police horse
The LAPD are searching for a person who tagged a police horse in broad daylight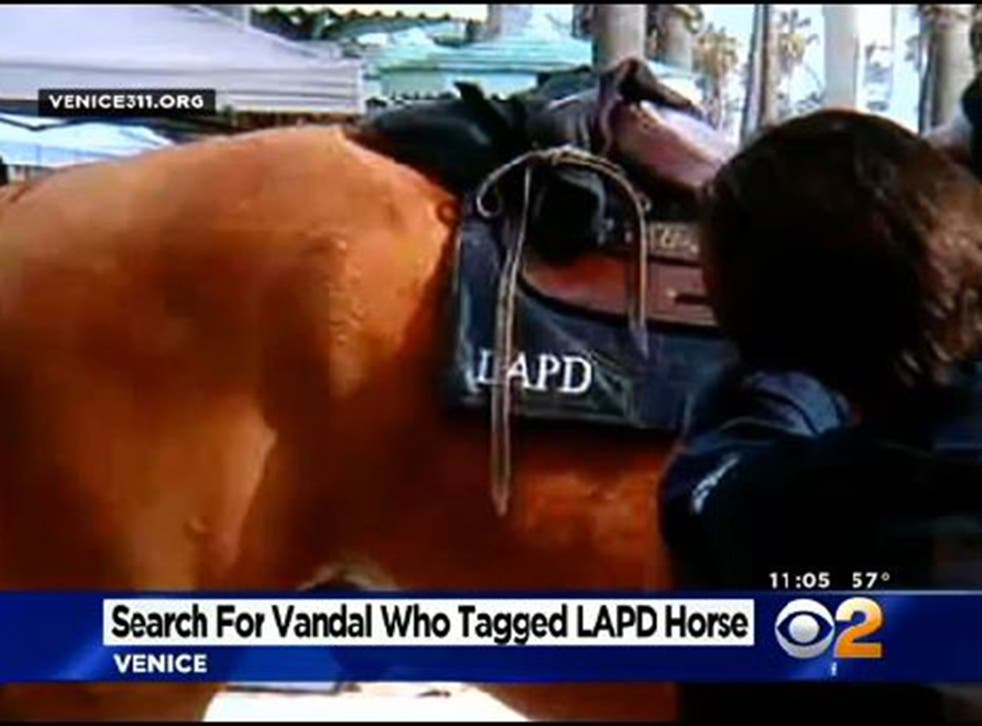 The LAPD are on the hunt for a graffiti artist who tagged a horse.
The horse, named Charly, is a member of the LAPD's Metropolitan Division's Mounted Platoon.
Charly was on crime suppression detail at Venice Beach when the incident occurred.
The artist tagged 'R.B.S' in silver pen on the horse's behind while the animal was being minded by police.
Venice Beach local, Mark Stegall, told CBS LA: "I think it's unfortunate, but people love to tag things in Venice, so really, I guess a horse is just the next step."
The police were able to easily remove the tag but are seeking to charge the offender with vandalism and animal cruelty.
Robert Kendall, another local, said: "It's bad for the animals and it's just people who want to mess with the status quo and I think it's pretty awful."
Appeals have been made for witnesses to come forward with information about the daring suspect.
Join our new commenting forum
Join thought-provoking conversations, follow other Independent readers and see their replies