Donald Trump is like Biff, the villain from Back to the Future, says US paper
His public descent into bathroom humor and verbal bullying has been painful to watch, said the paper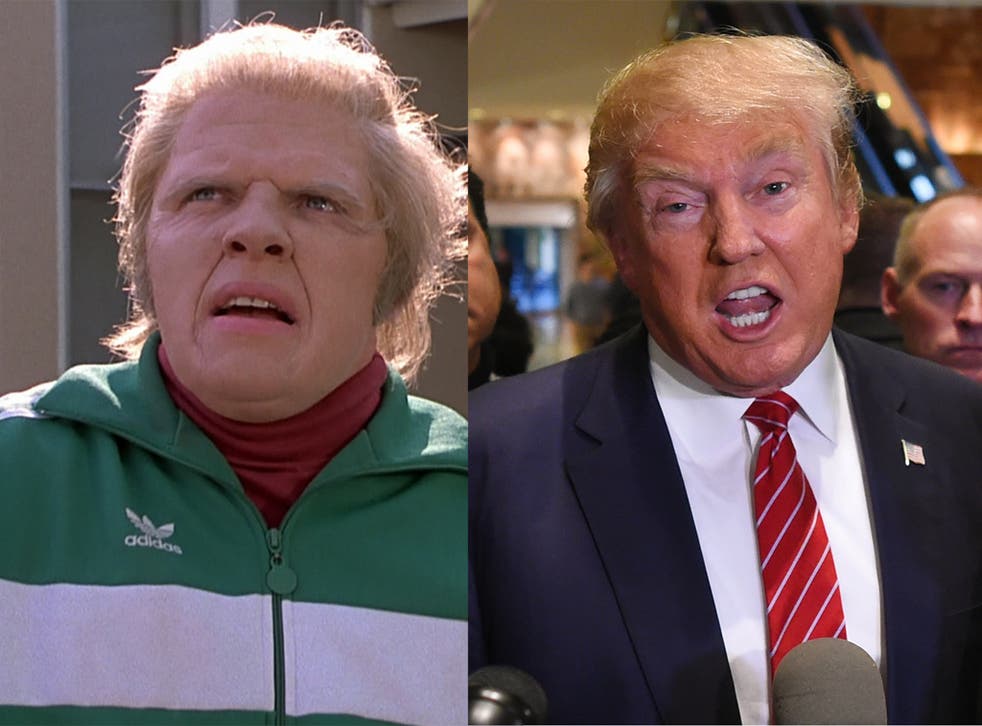 Leading US newspaper the New Hampshire Union Leader slammed Donald Trump ahead of the Republican candidate's latest visit to the state, by comparing him to 1980s film villain Biff Tannen from Back to the Future.
"He reminds us of the grownup bully "Biff" in the "Back to the Future" movie series," wrote Publisher Joseph W. McQuaid in an editorial on 27 December. "Lo and behold, the screenwriter says that he based Biff on Trump. On Feb. 9, we trust New Hampshire Republicans will send "Biff Trump" back to somewhere — anywhere but on the road to the most important elective office in the United States at a most crucial time for this nation."
The editorial referred to an interview with Bob Gale, the screenwriter of Back to the Future Part II, in which he said he thought of Trump when he came up with Biff Tannen, the town bully who becomes a wealthy casino owner.
McQuaid, whose newspaper endorsed Chris Christie in November, added that media coverage and the polls are leading the public to believe that Trump will win the 2016 Republican presidential nomination, but that would be "an insult to the intelligence of Republican voters".
The Presidential hopeful's so-called "bathroom humour" and "verbal bullying" are painful to watch, according to McQuaid.
"Trump has shown himself to be a crude blowhard with no clear political philosophy and no deeper understanding of the important and serious role of President of the United States than one of the goons he lets rough up protesters in his crowds," he wrote.
Trump has responded to the criticism by calling the biggest paper in New Hampshire as a "pile of garbage" in front of a crowd of more than a thousand people last night, as reported by NBC.
Join our new commenting forum
Join thought-provoking conversations, follow other Independent readers and see their replies