Los Angeles plans millionaires tax to end homelessness crisis
Tax could raise over $243 million to be put towards aiding city's 46,000 homeless residents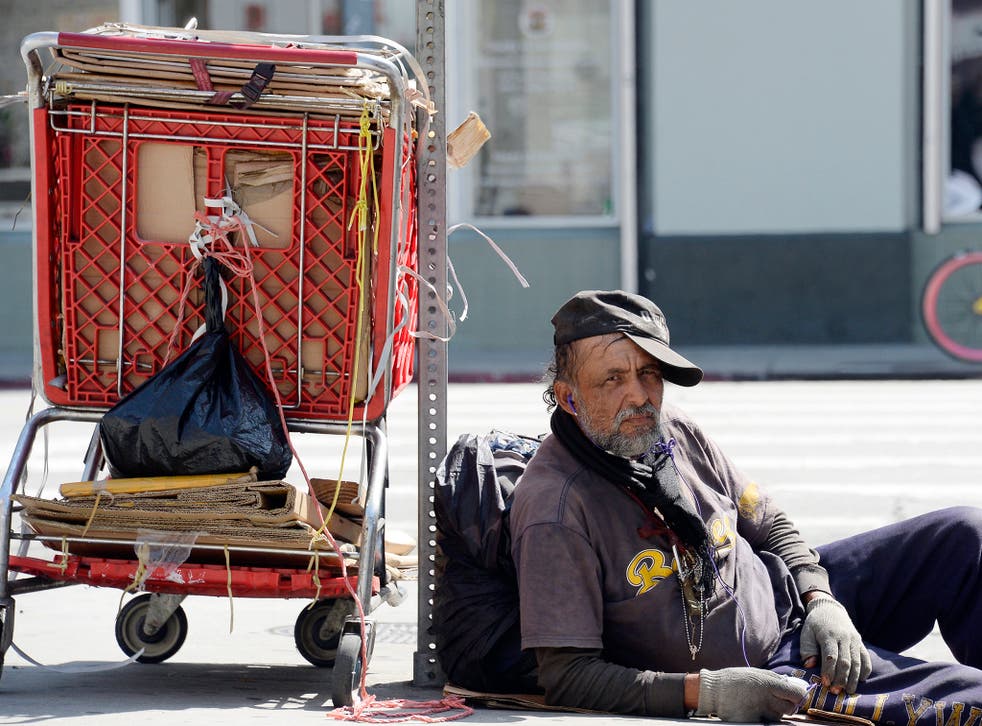 Los Angeles is planning to impose a tax on millionaires and use the money collected to try to fix the city's spiralling homelessness problem.
Those with an annual income of over $1m will be required to pay a 1 per cent surcharge on everything they earn, if the idea is approved, in an attempt to provide accomodation for the city's 46,000 homeless people.
According to local government estimates, the tax could raise more than $243m a year to be put toward improving the lives of homeless people.
The Los Angeles County Board of Supervisors is planning to open the proposal to a public vote in November, and nearly 80 per cent of LA residents have voiced support for the tax, according to a survey.
The county government is now seeking approval from both Governor Jerry Brown and the state legislature to levy the tax.
The idea has the full support of Phyllis Marshall, chief legislative representative for the LA county government, as well as several powerful working unions.
Mark Ridley-Thomas and Sheila Kuehl, two county supervisors, first put forward the motion which claimed "76 per cent of likely voters would strongly support a November 2016 ballot initiative to impose a one-half per cent tax on income above $1 million".
There are currently around 46,000 homeless people living in Los Angeles County, a study by the LA Homelessness Services Authority found.
Yet the average price of a home in some of the city's more affluent suburbs exceeds $1.2m and there are more than 120,000 millionaires living in the city.
World news in pictures

Show all 50
Ms Kuehl said in a statement: "We have an unprecedented opportunity to create a sustainable and substantial revenue source to fund our efforts to end homelessness.
"I am really grateful for all the support this common sense proposal is generating."
In September the LA County board announced that it was willing to allocate $100m of public money to the fight to end homelessness in the city.
However, questions remain as to precisely how this money would be raised.
At the same time, Los Angeles Mayor Eric Garcetti declared a "state of public emergency" over the city's spiralling homelessness crisis.
In the event LA County is not granted the authority to implement the millionaires tax, the board of supervisors has confirmed it is prepared to explore other options.
One such option would be the consideration of a one-half cent sales tax on all purchases.
Join our new commenting forum
Join thought-provoking conversations, follow other Independent readers and see their replies