Los Angeles Shooting: Homeless man killed by police identified as Charly Keundeu Keunang, a Cameroonian national
Officials say man had been using stolen French identity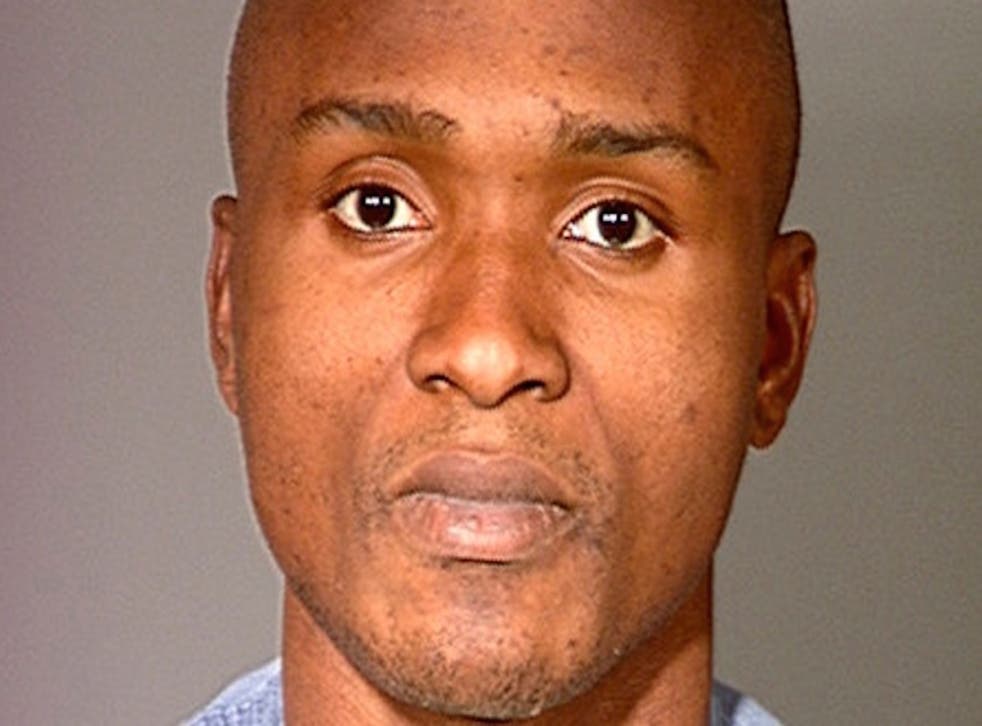 Officials in Los Angeles have identified the real identity of the homeless man shot dead by police earlier this week, rather than the stolen French identity he had used and lived with for many years.
The Los Angeles County coroner's office identified the dead man as Charly Keundeu Keunang, and said he was a native of Cameroon.
Mr Keunang, 43, was known on the streets as "Africa". He was killed on Sunday by police officers answering a robbery report.
Officers said he became combative, made a grab for the gun of a policeman and was shot by three other officers. The shooting was captured on video and an investigation is currently underway.
Mr Keunang's problems began in the late 1990s when French officials gave him a passport under what turned out to be a stolen name — Charley Saturin Robinet. He came to the US, robbed a bank and then was convicted and imprisoned under the same false name, the Associated Press said,
Immigration officials wanted to send him back to Cameroon, but that country never responded to requests to take him. So he was released from a halfway house last May. Officials lost lost track of him in November.
Peter Nunez, a former US attorney in San Diego who is chairman of the Centre for Immigration Studies in Washington DC, told the AP that the case pointed to multiple failures by government.
"Shame on all of them," said Mr Nunez, whose group advocates for stricter immigration policies and enforcement.
Join our new commenting forum
Join thought-provoking conversations, follow other Independent readers and see their replies