Nicolas Maduro cuts off Venezuela's air and sea traffic with three island neighbours
President has halted traffic for 72 hours after accusing countries of running black markets by smuggling precious minerals and food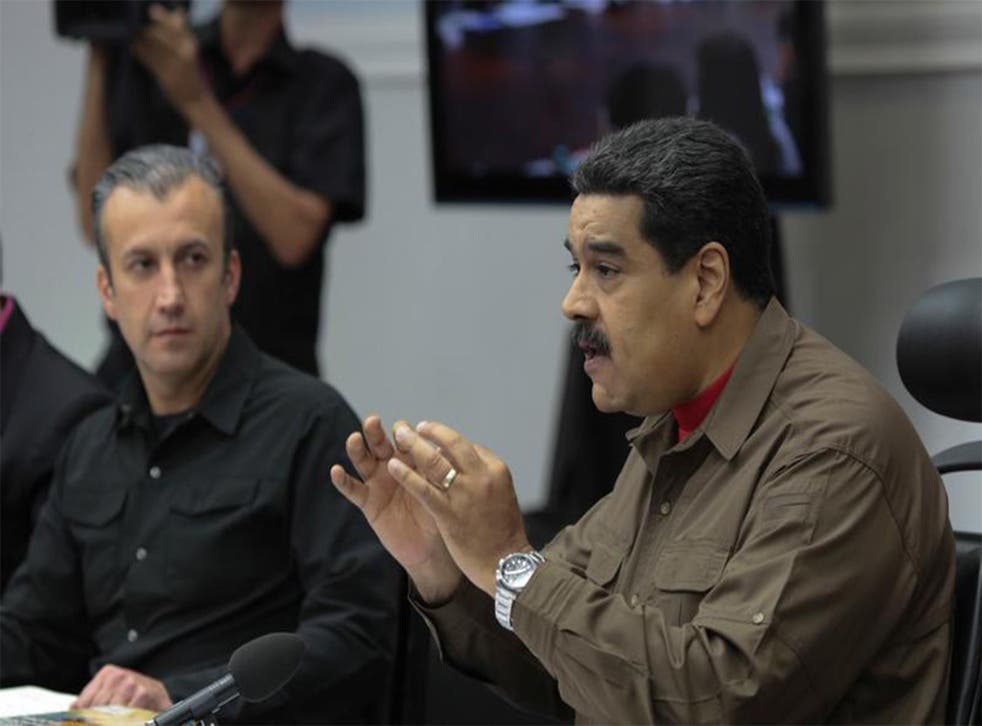 President Nicolas Maduro of Venezuela on Friday ordered a temporary shutdown of air and maritime traffic with three Caribbean neighbours, accusing smugglers there of seeking to plunder his country.
In a televised address, Maduro said he had halted traffic to Aruba, Bonaire and Curacao for 72 hours. He accused the three countries of running black markets by siphoning everything from copper to food before selling the items.
"They take away gold from this country illegally, and make it legal to sell there. They take away coltan, they take away diamonds, they take away all food products," Maduro said. "I didn't want to take a measure like this one, but I am ready to take even more radical measures."
The Caribbean islands, which are short distances from Venezuela's northern coast, have long hosted black markets for Venezuelan contraband, trading everything from illegally mined minerals to narcotics. The countries, however, have become better known under Maduro's presidency as the landing site of boats of hungry Venezuelans fleeing their country's food shortages.
Many refugees have fled illegally, so the closure is unlikely to stop those departures. But it will cut off Venezuelans wishing to travel by air at a time when many airlines refuse to fly to the country because of safety concerns.
Aruba is the site of a large refinery that Citgo, the US subsidiary of Venezuela's state oil company, wants to refurbish. The state oil company is reeling from disastrous production declines and is falling behind on debt payments.
It was unclear what prompted the timing of Maduro's crackdown.
He said he hoped that the leaders of the three countries would take steps against the smugglers over the next 72 hours. "Mafias are waging war on our electricity; they steal our copper and they sell it legally."
Maduro has closed borders in the past after alleging that smugglers were robbing the country, especially at times when his government was facing problems.
World news in pictures

Show all 50
In late 2016, he shut down the border with Colombia, alleging that mobsters there were hoarding currency. The previous year he ordered a longer closure and declared a state of emergency along the same border, saying that food, fuel and other goods were being smuggled there.
The measures had little effect on smuggling, residents said, but did prevent many thousands of Venezuelans from crossing the border to buy food during shortages.
The New York Times
Register for free to continue reading
Registration is a free and easy way to support our truly independent journalism
By registering, you will also enjoy limited access to Premium articles, exclusive newsletters, commenting, and virtual events with our leading journalists
Already have an account? sign in
Register for free to continue reading
Registration is a free and easy way to support our truly independent journalism
By registering, you will also enjoy limited access to Premium articles, exclusive newsletters, commenting, and virtual events with our leading journalists
Already have an account? sign in
Join our new commenting forum
Join thought-provoking conversations, follow other Independent readers and see their replies