American man accused of leaving casino to rob bank so he could gamble more
The teller handed the man an undisclosed amount of money, but not before surveillance footage captured images of him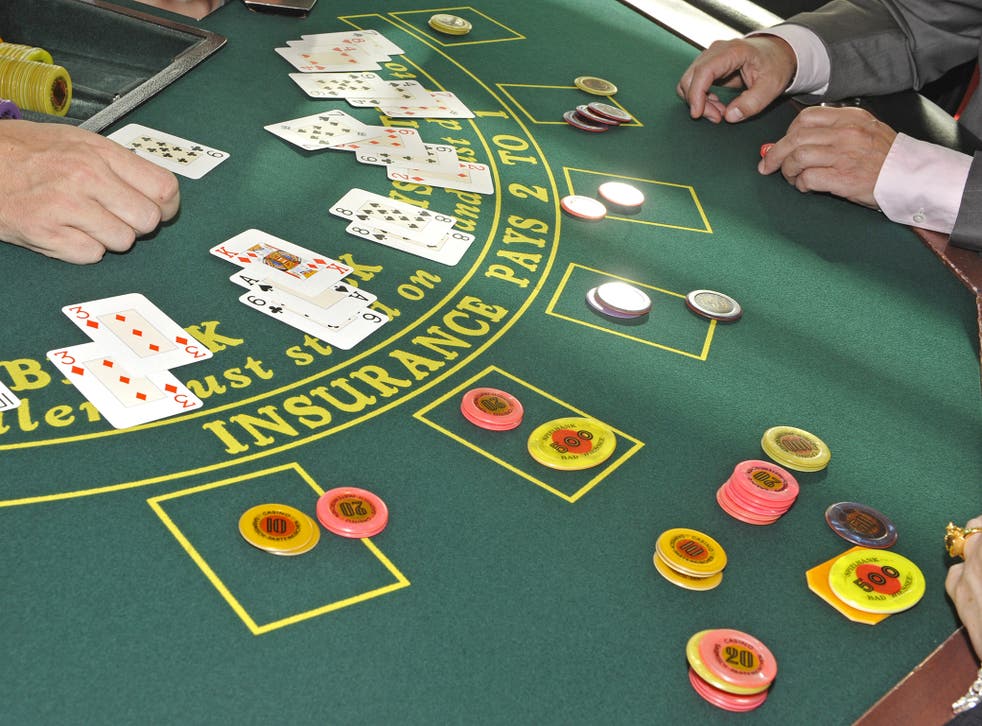 Prosecutors claim 52-year-old Kerry Johnson said he has a gambling problem.
If the allegations against him — he was charged with felony bank robbery on Wednesday — are proven, that will be an understatement.
Johnson told Charleston police that he arrived at the Mardi Gras Casino in the small city of Nitro, W. Va., around 10am, preparing for a full day of gambling. He plunked himself down at the blackjack table, where he claimed he stayed, hitting and holding, until 4:30pm.
Police disagree.
They say that around 3pm, he left the table for a while, leaving a $25 chip to hold his spot, the Charleston Gazette-Mail reported.
He wasn't stepping out for a deep breath of fresh air after spending the day in the casino. Instead, police claim he was trying to find more gambling money.
They say he headed to the nearby City National Bank and robbed the place, according to a criminal complaint filed in Kanawha County Magistrate Court, WJLA reported.
Around 3:30pm, a man with a white towel wrapped around his neck and wearing a red T-shirt and a dark hat with a gold "WV" — the logo for West Virginia University — above the bill entered the bank and handed the teller there a note scribbled out on yellow legal paper.
"He entered the bank, he presented a demand note and robbed the bank of an undisclosed amount of cash," Lt. Steve Cooper, chief of detectives for the Charleston Police Department, told the Gazette-Mail.
The note claimed that the intruder was carrying both a bomb and a weapon, and it demanded an immediate windfall of cash, WJLA reported.
The teller handed the man an undisclosed amount of money, but not before surveillance footage captured images of him. Then, the man drove off in a green Mazda Miata.
A few minutes after the robbery occurred, Johnson reappeared at the blackjack table, where he continued to play, police said.
Meanwhile, police released surveillance footage of the green Miata, along with the images from inside the bank. In response, they received an anonymous tip that Kerry Johnson had just purchased a new Mazda Miata and perfectly fit the description of the suspect.
When police arrived at Johnson's house, his girlfriend told them that Johnson was sleeping. A green Miata, matching the one on the surveillance footage, was parked out front.
After searching the house, police found a dark hat with a gold "WV" and a white towel lying around. They also found a yellow legal pad with paper matching that on which the threatening note was written.
Even more damning, they noticed couch cushion that seemed out of place. Pushing it aside revealed, there between the cushions, a "large sum of U.S. currency."
Finally, some of the money that had been stolen was actually found at the blackjack table where Johnson had been playing.
"I didn't rob the bank," Johnson told WJLA. When asked if he was him in the picture, he said, "It wasn't me."
"Reminds me of that song," Kanawha Magistrate Ward Harshbarger told Johnson at the arraignment Wednesday, according to the Gazette-Mail. He chuckled and said: "What were you thinking?"
If convicted, Johnson could face up to 20 years in prison. He is currently being held on a $50,000 bond.
Copyright: Washington Post
Join our new commenting forum
Join thought-provoking conversations, follow other Independent readers and see their replies