Man dies believing Donald Trump has been impeached after being lied to by his ex-wife
'If I could leave him with a happy piece of news then why wouldn't I?'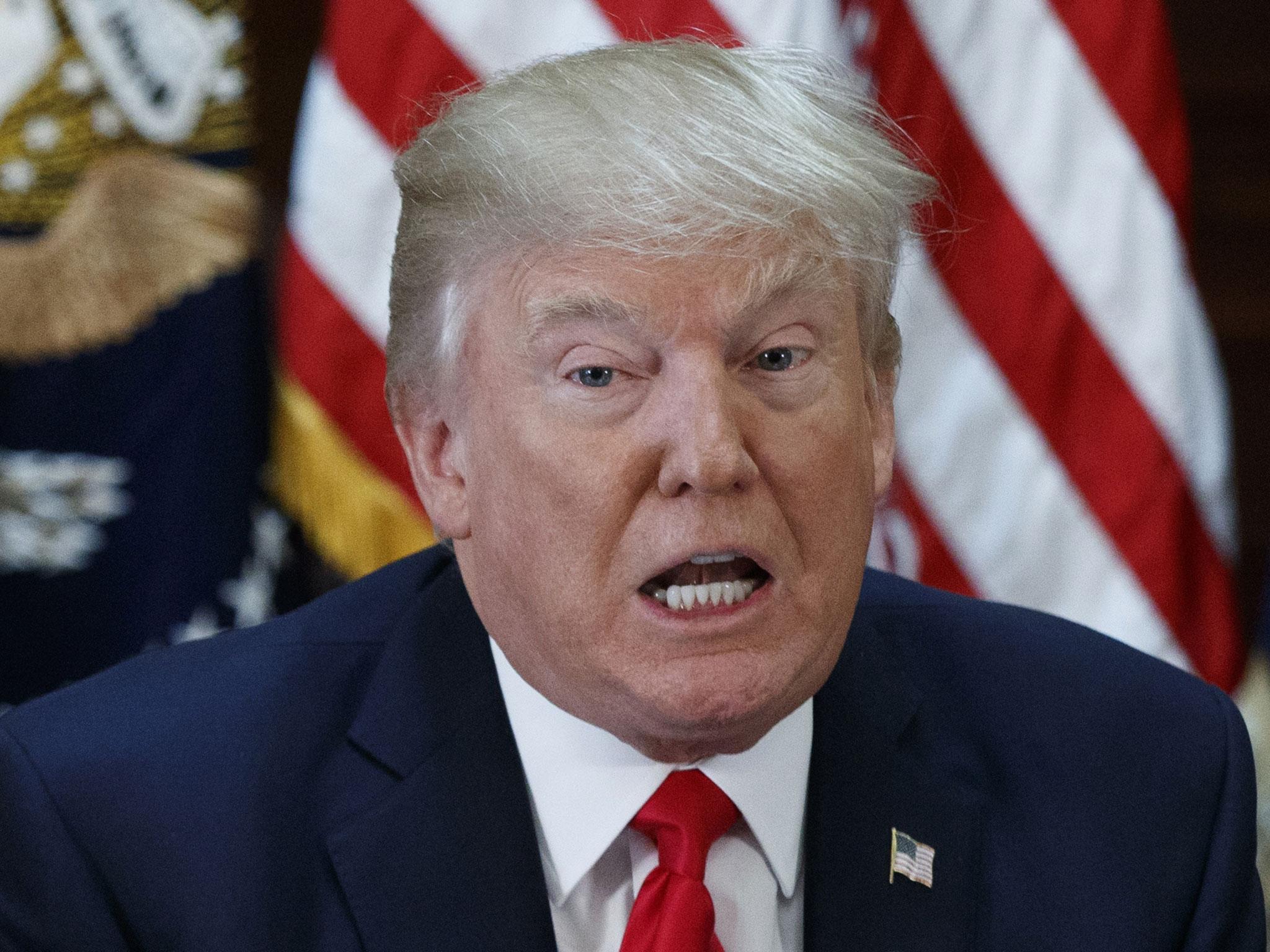 An elderly man was able to die peacefully in his home after his ex-wife told him Donald Trump had been impeached.
Teresa Elliott said she had told the white lie to Michael Garland Elliott because "it would bring him comfort" in his final moments.
Describing her former husband as a "news junkie", she told New York's Daily News newspaper that he frequently voiced his dislike for President Trump.
Mr Elliott "hated his effing guts", she said.
Mr Elliott's health had declined over the years and he died from congestive heart failure aged 75, "surrounded by those who loved him dearly" at his Oregon home.
His ex-wife, who is described as "his best friend", said the last thing she told him was "Donald Trump has been impeached", his obituary, published in The Oregonian newspaper reads.
It adds: "Upon hearing that he took his final, gentle breath, his earthly work concluded. Mike will be forever missed but never forgotten."
World news in pictures
Show all 50
Ms Elliott told the Daily News that she "knew it was his very, very last moments. I knew that would bring him comfort and it did. He then took his final breath."
Asked whether she regretted leaving him with a final piece of fake news, she replied: "Oh God no. If I could leave him with a happy piece of news then why wouldn't I? And maybe in the end it won't turn out to be a lie."
Mr Trump's critics have said there are already several grounds for his impeachment, particularly in the wake of the ongoing investigation over his team's alleged collusion with Russia ahead of the 2016 election.
According to Public Policy Polling, a self-described Democratic polling firm, 53 per cent of Americans feel that Mr Trump should resign if there is sufficient evidence that his administration that this was the case.
Join our commenting forum
Join thought-provoking conversations, follow other Independent readers and see their replies