Man finally finds the person who stopped him from taking his own life twelve years ago
Mark Henick was stopped by a stranger when he tried to jump off an overpass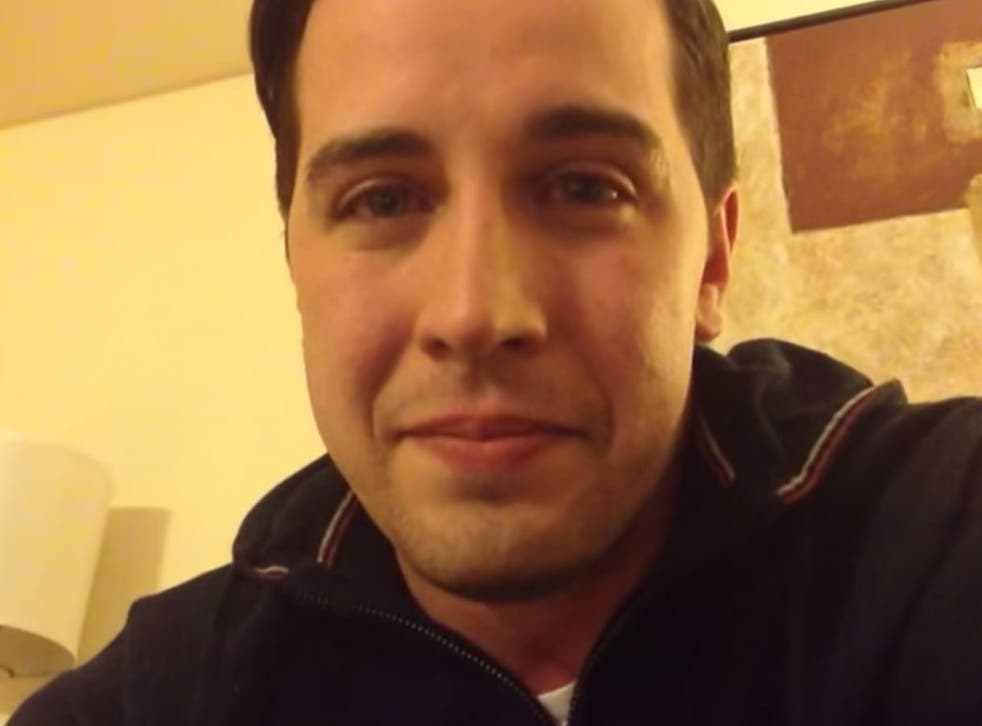 At the age of 15, Mark Henick climbed over the edge of an overpass on Cape Breton Island, Nova Scotia, and was ready to take his own life.
It was the early hours of the morning, and he was spotted by a young man who, after telling a shop nearby to call for the police, approached Henick, and talked with him, the Star reports.
The police arrived and spoke with Henick along with the stranger. Henick made the decision to let go of the railing he was holding on to, but he did not complete his suicide attempt because the stranger had grabbed his chest to stop him from falling. The stranger and a police officer pulled Henick back onto the overpass.
"He was wearing a light brown jacket, but I don't remember his face. I didn't look back long enough and I never saw him again," Henick said while describing the incident during a Ted Talk years later.
Now, after twelve years, Henick, 27, a mental health advocate, has finally discovered who the stranger is that helped to save his life.
On a mental health awareness day in Canada called Let's Talk Day, Henick spoke of his wish to find the stranger while appearing on TV programme Canada AM, before taking to social media with his quest.
Unbeknownst to Henick, the stranger had seen his Ted Talk entitled "why we choose suicide," three weeks previously and, realising who it was, had started writing his own letter to Henick.
The stranger revealed himself as Mike Richey, a youth care worker who was 25 when he saw Henick on the overpass.
After Henick received his first letter from Richey, the pair have kept in touch and exchanged a number of emails with each other, the Star reoports.
Feeling moved by Richey's first letter, Henick decided to read it out and post it on his YouTube channel, with the aim to help people "appreciate how much they matter".
Beneath the video, he wrote: "In late 2002, when I was around 15 years old, I tried to kill myself. The only thing that stopped me was a stranger who reached out and pulled me back. Ever since then I've become more and more involved in mental health advocacy, and now it's what I dedicate my whole life to," Mark Henick wrote.
"I've always modelled myself on the idea that any stranger can save a life. Yesterday I finally decided to ask the public for help in finding the stranger who saved me.
"Less than a day, we did. Or, actually, he found me. He wrote me a letter. I decided to share my reading it for the first time, in hopes that it might help even just one person to appreciate how much they matter - even to strangers."
Join our new commenting forum
Join thought-provoking conversations, follow other Independent readers and see their replies