Man mobbed by LA homeless after iPhone queueing scheme turns sour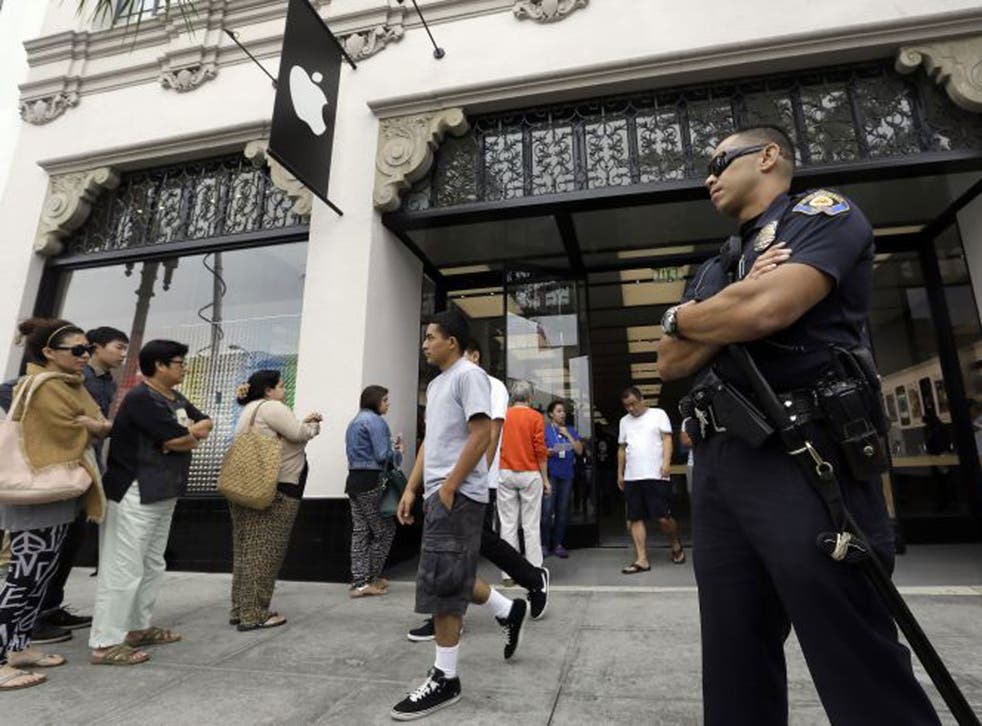 Apple stores were the site of chaotic scenes on Friday morning when two men were arrested for fighting in line and a man's plan to hire homeless people to queue for the new iPhone models backfired.
The 5S and 5C were released worldwide Friday, creating a flurry of excitement as hordes camped outside Apple stores across the UK and America in hope of getting their hands on a new iPhone.
Dozens of people recruited at a downtown Los Angeles homeless shelter to purchase iPhones in bulk at a Pasadena store were left unpaid.
In response, they turned angrily on the men who had hired them according to Pasadena police Lt. Jason Clawson.

One of the homeless men was placed under a 72-hour mental health order after running into the street in an enraged state, Clawson said. Television news footage showed police breaking up several scuffles and calming down furious customers.

Dominoe Moody told the Los Angeles Times he was driven approximately 10 miles from Pasadena with several vanloads of others to que for the phone overnight.
The 43-year-old was promised $40 (£25) but said he wasn't paid because after handing the man an iPhone, he was escorted away by police as the crowd reacted angrily.

"It didn't go right. I stood out here all night," Moody told the newspaper. He said he had no way of returning back to Los Angeles.
The would-be entrepreneur, whose name was not released, was clutching a single bag stuffed with iPhones when he was escorted into a police cruiser and driven away at around 9.30 am.
The man was not detained because he did nothing illegal, Clawson said. The incident was not being investigated by police, he added.
Most of the people recruited to wait in line weren't paid by the man, Moody said, estimating that the man brought 70 to 80 people to the store.

In a separate incident hours earlier at the same store, two men were arrested following an altercation between them whilst waiting in the line.

No significant injuries were reported.

Police estimated that at least 200 people were on the sidewalk outside the store overnight. Some had been there for several days. The store hired two Pasadena police officers to control the crowd, Clawson said.
Additional reporting by Associated Press
Join our new commenting forum
Join thought-provoking conversations, follow other Independent readers and see their replies