Marco Rubio's disappointing night all but ends his presidential hopes
Marco Rubio finished last in both Mississippi and Michigan, raising serious questions about his presidential campaign.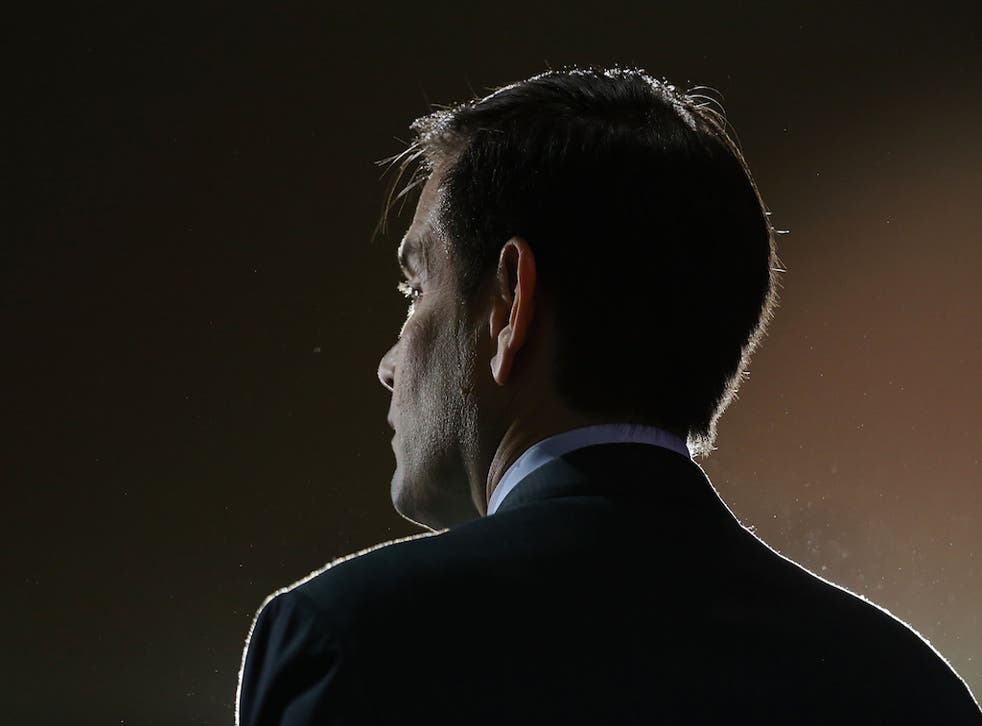 Another Tuesday, another disappointing night for Marco Rubio.
The senator from Florida, who has been the favorite of the Republican establishment during the nomination process, finished last in both the Mississippi and Michigan primaries, all but ending his presidential hopes. Mr Rubio was projected to finish third in Idaho, but the race had not been called at the time of publication.
Mr Rubio was not projected to win in polls released before the primaries, but his campaign was hoping to keep pace with Ted Cruz on Tuesday, ahead of the Florida primary on March 15. Not only was Mr Rubio unable to keep up with Mr Cruz, he finished behind Ohio Governor John Kasich in both Mississippi and Michigan.
At one point in the Mississippi primary on Tuesday, Mr Rubio was behind Ben Carson, who dropped out of the race last week. Mr Rubio eventually surpassed Mr Carson.
Last week, Mr Rubio had a poor showing on Super Tuesday, winning just one state while Donald Trump won seven and Mr Cruz won three. Mr Rubio did win Puerto Rico over the weekend, but any momentum gained was lost on Tuesday.
Now, Mr Rubio is limping into next Tuesday's primary in his home state of Florida, which has become an absolute must-win state. Multiple polls have Mr Trump ahead of Mr Rubio in Florida.
Even a win in Florida for Mr Rubio may be too little too late. Mr Trump has been collecting wins and delegates like it's a hobby, and Mr Cruz already won Texas.
It remains to be seen how much longer Mr Rubio can hang on, though he promised to stay in the race at least until Florida.
Follow @PaytonGuion on Twitter.
Join our new commenting forum
Join thought-provoking conversations, follow other Independent readers and see their replies