Star Wars: Marine changes name to Darth Vader and raises money for charity
The man formerly known as Eric Welch said he felt little association with the name he was born with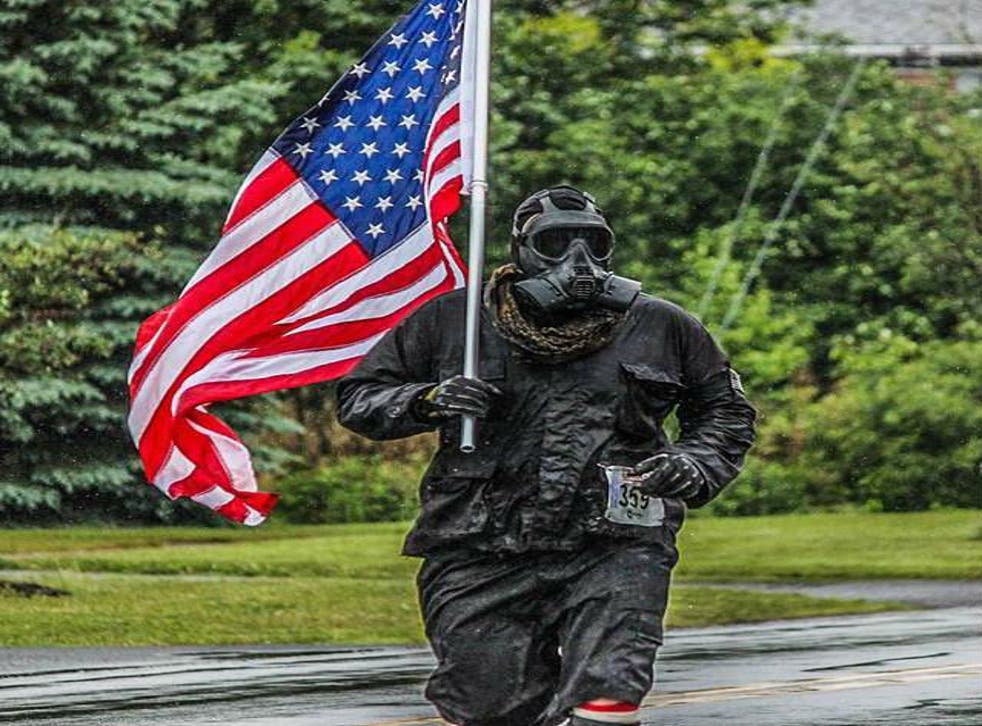 The man formerly known as Eric Welch said he grew up in foster homes and never felt any real association with his family name.
All the more reason to change his name to that of someone who intrigued him: Darth Vader.
As the seventh installment of the Star Wars saga, Star Wars: The Force Awakens, breaks records books around the world, the 43-year-old from New York state has found himself getting a flush of publicity as the only person known to have officially changed their name to that of the film's baddie.
"To me Darth Vader is one of the most iconic figures in the story," he told The Independent. "He is a bad guy, but there is also good to him."
Mr Vader, who runs his own gym, said he used his name to raise money for a number of causes in the town of Canandaigua, including the local food pantry, The Salvation Army and military veterans.
"Sometimes I do the charity runs in costume, or else sell T-shirts," he said.
He has also confronted leukemia and a serious bone marrow disorder for the 13 years. At some point he will need a transplant. An online fundraiser has collected nearly $15,000 to help with medical expenses not covered by insurance, the Rochester Democrat and Chronicle reported.
The former Marine said he believed that his difficult childhood made it easier for him to change his name as he did not feel beholden to continue it for "a namesake". He said his 20-year-old daughter had supported his decision, though she had not followed suit.
And as to the new movie? "It's good. I've seen it twice," he said. "It is very solid."
Join our new commenting forum
Join thought-provoking conversations, follow other Independent readers and see their replies