Mario Woods: The fatal police shooting Beyonce's backing dancers want you to know about
Woods, a 26-year-old black man, was shot dead by police after being surrounded by around a dozen officers in San Francisco on 2 December
Tom Brooks-Pollock
Monday 08 February 2016 08:52 Comments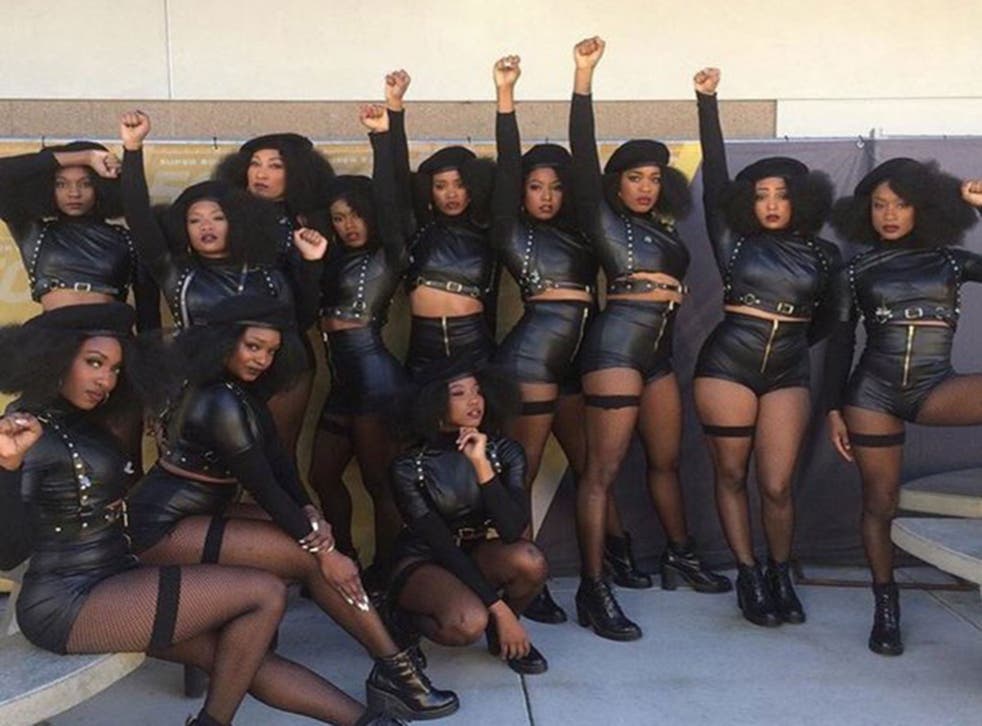 It was probably the most politically charged performance ever to grace the Super Bowl half-time show - that most mainstream of American events, traditionally associated with marching bands and classic rock acts.
Beyonce's performance of her new single, Formation - already an anthem for the Black Lives Matter movement - featured backing dancers dressed like the Black Panthers, black power salutes and a choreographed nod to Malcolm X.
Several of the dancers were also pictured on Twitter wielding a sign which read: "Justice 4 Mario Woods".
Mario Woods was a 26-year-old black man who was shot dead by police after being surrounded by around a dozen officers in San Francisco when he reportedly refused to drop a knife.
The shooting, in December, provoked protests after mobile phone footage, recorded by a witness, surfaced online. Woods was reportedly shot around 15 times.
Activists say that Woods, who was accused of stabbing a man around an hour before he died, could have been subdued in a non-lethal way.
The US Department of Justice has said that it will conduct a review of the The San Francisco Police Department (SFPD) in the wake of the killing.
Last month, the mayor of San Francisco, Ed Lee wrote to the US Attorney General, Loretta Lynch, to ask for a federal investigation into the shooting, which happend on 2 December. Police and prosecutors in San Francisco are deciding whether to bring homicide charges, according to reports.
Police bosses have also pledged to review their policy on the use of force following suggestions that Tasers and shields could have been used against Mr Woods, who reportedly had convictions for gun and gang offences.
Ferguson Anniversary Protests

Show all 11
But that was not enough for Mr Woods's family and their supporters, who arranged a series of protests to highlight his death during the Super Bowl weekend.
Register for free to continue reading
Registration is a free and easy way to support our truly independent journalism
By registering, you will also enjoy limited access to Premium articles, exclusive newsletters, commenting, and virtual events with our leading journalists
Already have an account? sign in
Join our new commenting forum
Join thought-provoking conversations, follow other Independent readers and see their replies