Marmite, Irn-Bru and Bovril banned in Canada after they fall foul of food additive rules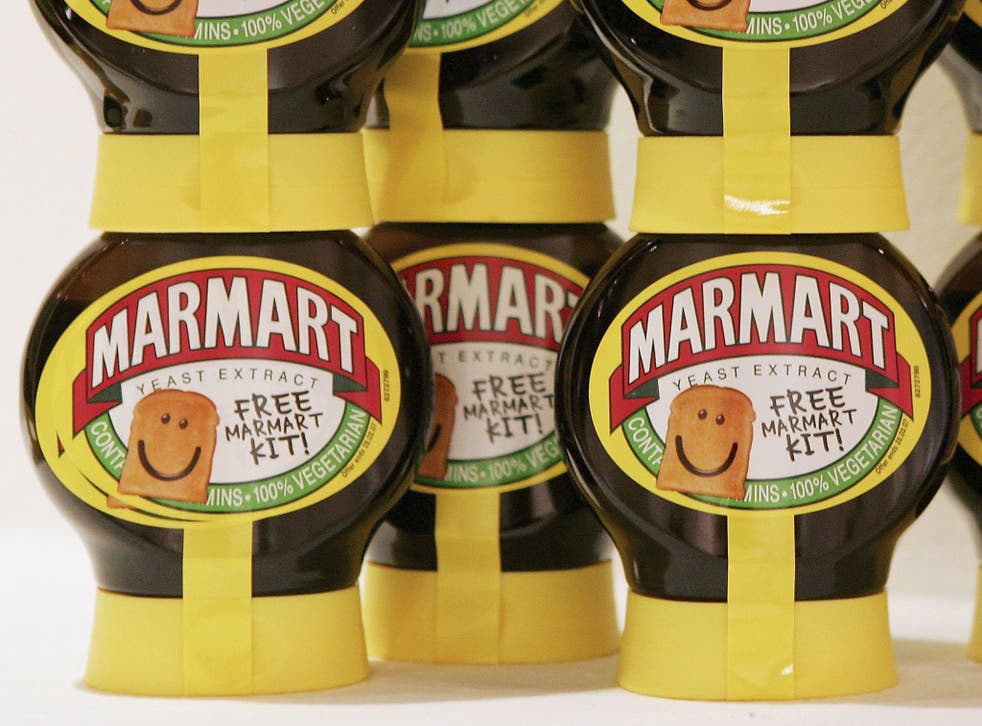 In Canada it is perfectly legal to acquire a firearm and bullets. But Marmite and Irn-Bru are apparently a threat to the nation's health after the Canadian food watchdog banned some of Britain's most popular exports from supermarket shelves.
A British speciality food store in Saskatoon faces closure after the Canadian authorities declared that the essential supplies it provides for Bovril-loving Anglophiles are illegal in the country.
Marmite, Irn-Bru, Penguin bars, Lucozade, Bovril and Ovaltine have all fallen foul of the Canadian Food Inspection Agency (CFIA), which objected to food-colourings, vitamins and minerals contained in products from the United Kingdom.
Tony Badger, owner of Brit Foods, a convenience store in the Saskatchewan city, warned that his livelihood was under threat after officials pulled products from his shelves and impounded goods which had been imported via Montreal.
Mr Badger, who has supplied British foods for 15 years, warned: "Unfortunately, as time goes by, I'm not importing. As the shelves start to empty… if it takes too long we'll have no option but to close."
Irn-Bru, the sugary orange caffeinated brew, described as "Scotland's other national drink", contains Ponceau 4R, a synthetic red food colourant which is not permitted in Canada.
Marmite is fortified with vitamins and minerals including Vitamin B12 and Riboflavin (Vit B2), a combination which previously saw the savoury spread fall foul of Danish food regulators.
The CFIA is also investigating beef stock and canned soup, which it believes contains too much animal product.
Mr Badger lost an estimated $20,000 when his shipment of 700 cases of British food was seized at Montreal. The CFIA is conducting a health-assessment to decide which UK products should be sold in Canada.
Mr Badger, who is seeking a meeting with agency officials, has been forced to pull his last remaining supplies of Irn-Bru and Marmite off shelves.
According to the CFIA's letter to the shop-owner, Marmite, Ovaltine, Lucozade, Penguin Bars and Bovril "are enriched with vitamins and minerals" and therefore illegal.
"We've been bringing Irn-Bru in since the very beginning. I haven't heard of anyone dying from consuming Irn-Bru in Scotland or Britain," Mr Badger protested.
"All we're looking for is fair and equitable treatment," Mr Badger said. "If a product is banned and they show us in writing it's banned, then we'll understand, it's banned and this is the reason."
Mr Badger's loyal clientele of ex-pats are snapping up the remaining supplies. Nigel Westwick, originally from Newcastle, visited in a vain attempt to pick up some Irn-Bru.
Mr Westwick said: "I couldn't understand the insanity of stopping it coming into Canada, to be honest. For a country that allows one to buy firearms, guns, bullets, stopping a soft drink suitable for all ages seems a little ludicrous."
James McGregor, another customer, said: "There are products here that you can't get anywhere else. There's been no proof that they're harmful or any problems in regards to it. It's a local businessman trying to support a community that are looking for products you can't get."
A.G. Barr, the North Lanarkshire company which manufactures Irn-Bru, produces a Canada-specific product in a specially labelled 500ml bottle that doesn't contain Ponceau 4R.
The colourant is being removed voluntarily from its European recipe, following a request from the UK Food Standards Agency, which investigated concerns over links to hyperactivity in children.
Mr Badger, who sources his British goods via a local distributor, claims not to have seen the Canada-specific version.
"My understanding was we were importing legally. We've been declaring it through a customs broker and we've never had an issue until now," Mr Badger said.
The threat to Brit Food was real, if the authorities do not relent. "If you don't have things to sell, there's no reason for opening the door," Mr Badger said.
Join our new commenting forum
Join thought-provoking conversations, follow other Independent readers and see their replies