Martin Shkreli ran companies 'like a Ponzi scheme', US attorney says
He previously caused outrage by raising the price of life-saving HIV-related drugs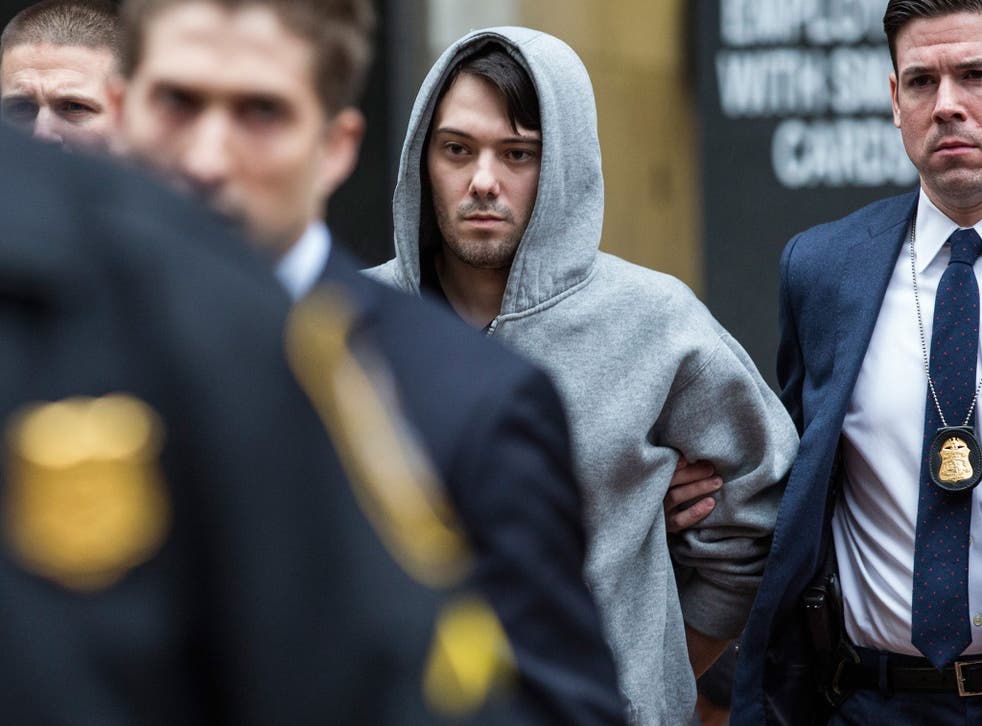 Martin Shkreli ran his companies "like a Ponzi scheme", according to US Attorney Robert Capers.
The pharmaceuticals tycoon has been arrested on fraud charges.
The 32-year-old previously caused outrage by raising the price of life-saving HIV-related drugs from $13.50 to $750 (£9.09 to £504.24).
USA: Pharma CEO Martin Shkreli arrested on fraud charges
He quickly earned the nickname of "most hated man on the internet".
At first, he said he would lower the price of Daraprim, but later changed his mind.
When Hillary Clinton tweeted that a 10 per cent price reduction was not enough, he responded with one word: "lol".
He is charged with illegal taking stock from Retrophin Inc., a biotechnology firm he started in 2011, and using it to pay off debts from unrelated business dealings.
After his defunc hedge fund, MSMB Capital, lost millions, Shkreli allegedly made "secret payoffs" and set up "sham consulting arrangements".
"As alleged in the indictment, Shkreli essentially ran his companies like a Ponzi scheme, where he used each subsequent company to pay off the defrauded investors in the prior company," US Attorney Robert Capers said.
Shkreli denies the allegations.
Join our new commenting forum
Join thought-provoking conversations, follow other Independent readers and see their replies